Finalists Announced – ATS 2020 BEAR Cage
---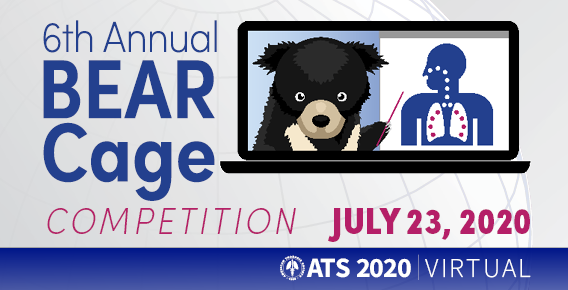 The BEAR Cage Competition is now a virtual event!

July 23, 12 p.m. EST
The ATS Drug Device Discovery and Development (DDDD) Committee invites you to tune into the 6th Annual Virtual BEAR Cage (Building Education to Advance Research) competition this July.
The top three finalists chosen by the ATS Drug Device Discovery and Development (DDDD) Committee will participate in a virtual webinar pitch their highly innovative proposals to a panel of translational science experts representing academia, industry, and governmental sectors.
The panel, with audience participation, will "vet" these proposals with each presenter, providing a unique virtual "shark-tank" like learning environment that fuels real time feedback and propels the strategic thinking required for these novel ideas to become innovations. After each presentation, the panel and the audience will have sufficient time to ask questions to each of the top three contestants. Ultimately, the panel will award one grand prize winner a $10,000 prize and the two runner-up proposals $2,500 each. 
Mark your calendars for July 23, 12 p.m. EST, log on, and cheer on our three finalists with the following research presentations:  
---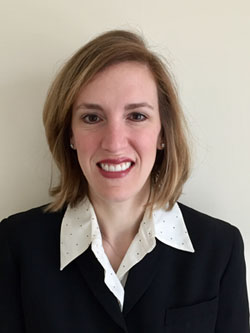 Sydney Montesi, MD
Assistant Professor of Medicine, Harvard Medical School/Massachusetts General Hospital
"Collagen-Targeted PET Imaging as a Novel Biomarker of Treatment Response in IPF"
---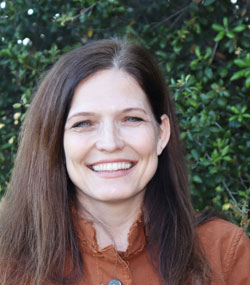 Marva Seifert, PhD,  MPH
Assistant Professor, University of California, San Diego
"Point-of-care sandwich immunoassay for detection of active TB"

---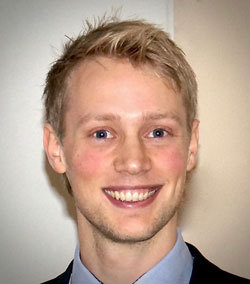 Björn Wieslander, MD, PhD
Postdoctoral Researcher, Karolinska Institutet and Karolinska University Hospital Stockholm, Sweden
"MRI-based diagnosis and treatment follow-up of pulmonary arterial hypertension"
---
For any questions about the competition, please send an email to dddd@thoracic.org.
FAQ – Do you have questions about what to expect at our event or wonder what past finalists and winners are doing now? Please visit our FAQ page for this information and more!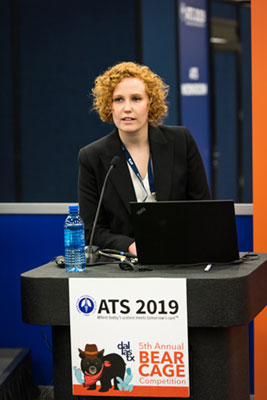 Dr. Campbell-Washburn gives presentation at ATS 2019 BEAR Cage.
Adrienne Campbell-Washburn, PhD, Staff Scientist - MR Technology Program at the National Heart, Lung, and Blood Institute (NHLBI), (above) was selected as the 2019 BEAR Cage winner for her proposal on "Functional Lung MRI." Dr. Campbell-Washburn was awarded the grand prize of $10,000 for her project.
The two runner-up finalists, Scott M. Gordon, PhD from the University of Kentucky ("Targeting Pulmonary Protease Activity with an HDL-Binding Protease Inhibitor Peptide") and Jasleen Pannu, MD, from Ohio State University ("Steerable Electromagnetic Navigation Guided Endobronchial Radial Ultrasound with Biopsy Needle) were each awarded $2,500 for their work. All finalists receive a distance mentor from the DDDD Committee to help them further develop their projects during the ensuing year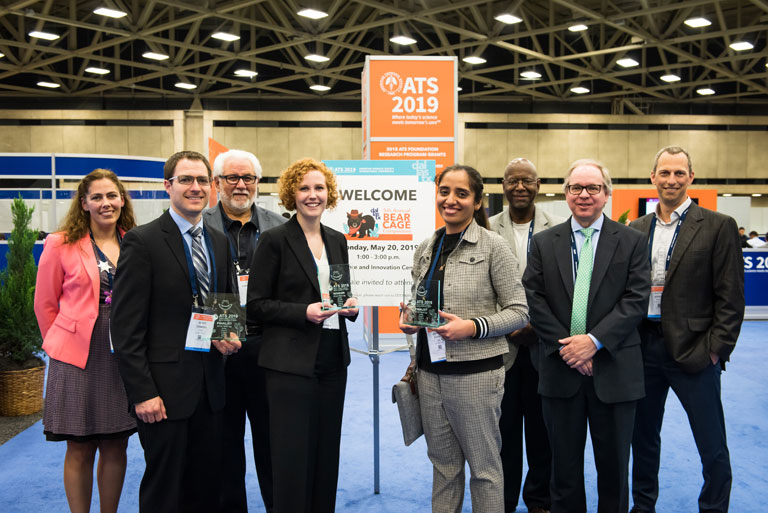 2019 BEAR Cage finalists and winner pose with the ATS 2019 BEAR Cage judges. Finalists in front row from left to right (Scott M. Gordon, PhD, University of Kentucky; Adrienne Campbell-Washburn, PhD National Heart, Lung, and Blood Institute (NHLBI) – Winner; and Jasleen Pannu, MD, Ohio State University).