Welcome
---
Dear Colleagues,
In 2020, we look forward to bringing the highly anticipated ATS International Conference to Philadelphia, the City of Brotherly Love.
Each year, we have the distinct pleasure of hosting a diverse group of more than 14,000 professionals in the pulmonary, critical care, and sleep medicine fields from around the world. Together, we explore groundbreaking research, the latest clinical developments, and cutting-edge science through unparalleled learning opportunities designed to help keep you ahead in your field. And in 2020 you can find all that in one of America's great East Coast cities, known for its history and culture – what could be better than that?
More than 500 sessions and 800 speakers await you. More than 6,500 scientific abstracts are expected. Learning and networking are not restricted to sessions; the exhibit hall will also offer a wide array of opportunities to expand your horizons – from guru bars, to industry theatres, to exhibitor booths. Through our robust programming coupled with the exhibit and poster halls we will continue the tradition of presenting the latest clinical and scientific advances and offering practical clinical, scientific, and educational solutions to your on-the-job challenges.
As we work to build the conference agenda, please periodically check the conference website (conference.thoracic.org) for announcements and updates.
ATS 2020 offers you a unique opportunity to connect, engage, and collaborate with colleagues from diverse backgrounds, regions, specialties, career levels, and workplace settings; together, you are all helping to shape the future of pulmonary, critical care, and sleep medicine.
We hope to see you in Philadelphia; it promises to be a terrific conference!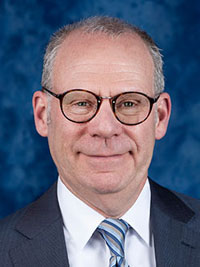 James M. Beck, MD, ATSF
President, American Thoracic Society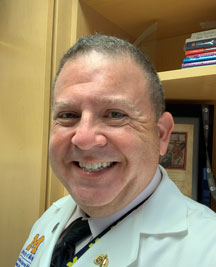 Eric S. White, MD, MS, ATSF
Chair, International Conference Committee