Promotional Opportunities
---
Increase visibility at the ATS 2020 International Conference with exclusive marketing and promotional opportunities, maximizing visibility for your company or brand.
A complete listing of all advertising and sponsorship opportunities can be found in the ATS 2020 Rate Card.
Quick Links

Digital Advertising on the ATS 2020 Online Exhibitor Directory and Interactive Floorplan Advertising
Broaden your exposure prior to the conference with a Gold or Platinum company listing on the ATS Online Exhibitor Directory. Exhibitors were viewed over 21,000 times on the Interactive Floorplan and Online Exhibitor Directory for ATS 2019. Start attracting attendee attention months before the conference by upgrading your listing. Exhibitors put a lot of attention into making their booth noticeable. Get on the attendees "must-see' list by upgrading your listing.
Exhibitors upgrading to the Gold package were viewed 2 times more than exhibitors with a basic listing (ATS 2019)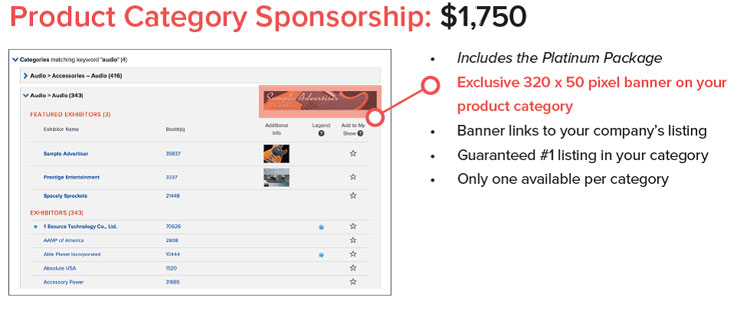 Digital upgrades are available during the application process when booking your booth online. If you have any questions please contact Stephen Folkert, Exhibitor Advertising Manager With Map Your Show at (513) 338-2192 or sfolkert@mapyourshow.com.
See you in Philadelphia!