Industry Programs
---
The ATS welcomes and encourages industry supported, non-accredited programs during the ATS 2021 International Conference. These include industry programs taking place Sunday – Tuesday in the Exhibit Hall during lunchtime hours and Non-CME Symposia on Sunday & Tuesday evenings in conference hotels. Please check back in October for more information on industry programs.
All presentations should be scientific in nature and cannot offer CME/CE/MOC or any other form of professional credit, or be used to create CME/CE/MOC content post-conference.
Independent programs from Medical Education and Communication Companies (MECCs) are welcomed, but require a letter of approval from the ATS that should be included with all grant submissions. Applications not following this process are declined. Click Here for more information and instructions.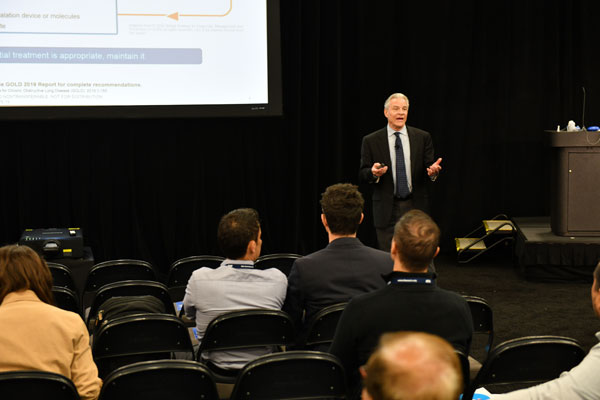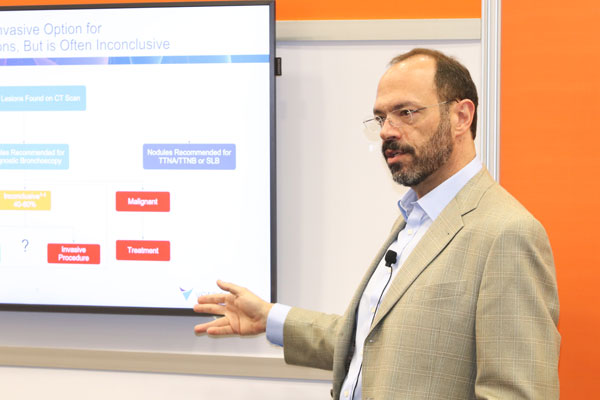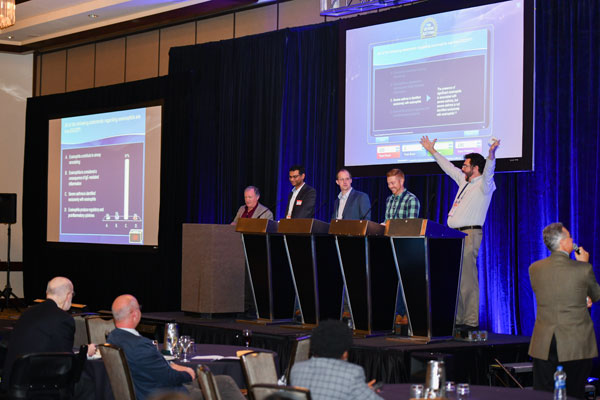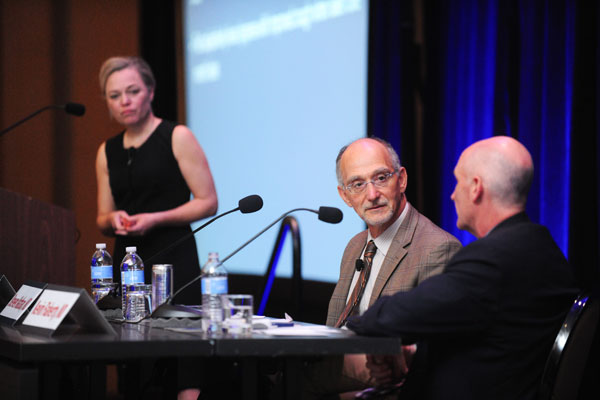 Industry Programs are available on a first-come, first-served basis.
Programs offering CME/CE/MOC credit are not permitted. The use of space within the convention center or hotel affiliated with the Industry Program should support conference activities, and cannot be used in combination with developing CME/CE Material or any form of Professional Credit.
Sponsor may set audience restrictions such as U.S. only or International only audience, or by invitation-only.
Food and beverage needs are coordinated directly with the hotel for the Non-CME Symposia, and are not included in the price of the program.
The anticipated online application opens Wednesday, October 28, 2020 at 11:30 a.m. Eastern Time. Please check back in October for more information on industry programs.
Applicants select the top five choices for day and room locations during the application process.
All applications are processed in order of receipt and placed by the ATS.
All placed applicants receive details of placement and deadlines for completing the contract and downloading the invoice. Contracts are due 30 business days after receipt.
Full Payment is due January 2021, date TBD. Programs become non-refundable after this date. A deposit is not required, but a cancellation fee is incurred for any programs cancelled after receipt of signed contract.
Please check back in October for more information on industry programs. The anticipated application launch date is Wednesday, Oct. 28, 2020 at 11:30 a.m. ET.
The ATS is planning for a hybrid conference to include a virtual component. More information about virtual opportunities coming soon.
Please contact Fiona Zheng, Manager, Corporate Alliances & Exhibit Operations with any questions you may have at 212-315-8605 or fzheng@thoracic.org.