Membership Benefits
Join more than 16,000 health care providers and researchers around the world and become a member of the American Thoracic Society today. As an ATS member, you'll gain access to cutting-edge science, collaboration opportunities, discounts on the annual ATS International Conference, and resources to share with patients. The ATS offers multiple ways to get involved, from Assembly membership to in-person networking opportunities, as well as an online community offered through DocMatter. Learn more about benefits of membership below, and find your next breakthrough with the ATS!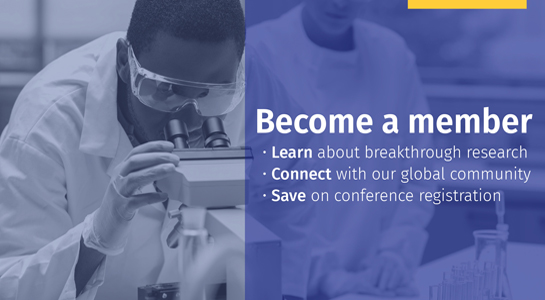 Members save money when registering for these events and online resources:
Join 3 of the 14 ATS Assemblies within the broad fields of respiratory disease and critical care medicine - at NO cost.
Help advocate for cleaner air, smoking cessation and tuberculosis control, among other public health issues.
Stay abreast of practice and political and regulatory developments with subscriptions to the ATS Coding & Billing Quarterly and the Washington Letter.
Support the ATS Research Program, which aids young investigators at a crucial point in their careers.
The ATS has partnered with DocMatter to facilitate online collaboration among our member physicians, researchers, and industry experts, to create a community for high-quality, clinical discussions among our members.
Additional Member Benefits:
Society Leadership Rights & Privileges
Right to vote for ATS leaders, and to serve as ATS-wide committee chairs and committee members (Full and Trainee members only)
Right to hold ATS-wide office (Full members only)
Right to receive ATS-wide recognition and awards