The ATS gratefully acknowledges the following members of our society who've donated their time to develop this pioneering event. If you'd like to be considered for the 2023 planning committee, please email your CV to mturenne@thoracic.org. 
All planners have met ATS requirements for disclosure of conflicts of interest and attested compliance with the ATS Professionalism and Ethical Conduct Policy.
×
Co-Chair Speaker - Cecilia Gonzalo, MBA
---
Ms. Gonzalo is a Partner at Oberland Capital. Prior to joining Oberland, she was a Managing Director at Vatera Healthcare Partners where she focused on venture capital and private equity investments in the biopharmaceutical industry. Previously, Ms. Gonzalo was a Managing Director with Essex Woodlands, a healthcare-focused growth equity firm. Ms. Gonzalo previously worked for 12 years in the healthcare group of Warburg Pincus LLC, a global private equity firm. Prior to her tenure at Warburg Pincus, Ms. Gonzalo worked at Goldman, Sachs & Co as an Analyst in the firm's Investment Banking Division and Principal Investment Area. Ms. Gonzalo previously served as Co-President and board member of the Harvard Business School Healthcare Alumni Association. Ms. Gonzalo earned an A.B. in Biochemical Sciences from Harvard College and an M.B.A. from Harvard Business School.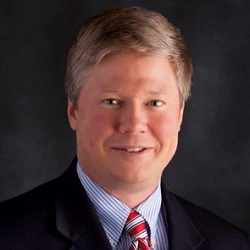 ×
Co-Chair Speaker - Timothy Watkins, MD, MSc
---
Dr. Tim Watkins serves as the Pulmonary Diseases Lead for Inflammation Therapeutics at Gilead Sciences. His role keeps him central in setting vision and strategy for the clinical development of drug candidates targeting an array of inflammatory and respiratory conditions. Tim's played a role in early and late clinical development programs for Gilead's respiratory virus and inflammation programs. He is currently working to establish a portfolio of drug candidates targeting inflammatory and fibrotic interstitial lung diseases. As such, Tim is centrally engaged in Gilead's business development opportunities, guiding priority arrangements with external partners. He also remains highly connected to academia through various R & D collaborations. Tim has a long history of service to the American Thoracic Society (ATS) and played a central role in establishing the Respiratory Innovation Summit (RIS), which he continues to co-chair. The conference connects leading companies, clinicians, academics and investors together with the common goal of accelerating the development of innovative treatment options for patients with respiratory diseases.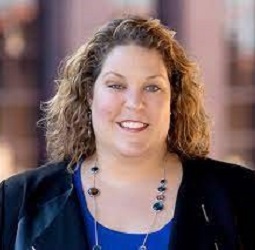 ×
Lyn Baranowski
---
Lyn Baranowski is the Chief Operating Officer of Altavant Sciences, a clinical-stage biopharmaceutical company focused on patient-centric drug development in rare respiratory diseases.  Altavant currently has two programs in active development: a novel TPH inhibitor, rodatristat, in a Phase 2b clinical trial for pulmonary arterial hypertension, and an inhaled IL-1 receptor antagonist preparing for Phase 1 development.  Lyn has 20 years of experience spanning biotech, big pharma and venture capital firms, including significant experience leading commercial, transactional, financing and strategic functions as well as cross-functional teams across a diversity of product portfolios and therapeutic areas with a focus in the respiratory therapeutic area.
Prior to Altavant, she served as senior vice president, corporate development & strategy at Melinta Therapeutics, Inc. where she helped guide the company through many corporate milestones including FDA approval of the company's lead drug, a successful corporate public listing, and an acquisition of a key business unit from the Medicines Company. Prior to that role, Ms. Baranowski served as vice president of commercial development at Pearl Therapeutics which successfully developed a portfolio of COPD drugs prior to its sale to AstraZeneca for $1.15 Billion in 2013. She also worked as vice president of Vatera Healthcare, a healthcare-focused private equity / venture capital firm based in New York, and in a variety of business development, marketing and public affairs / policy roles with Novartis Pharmaceuticals.
She has an MBA from Harvard Business School and a BA from American University.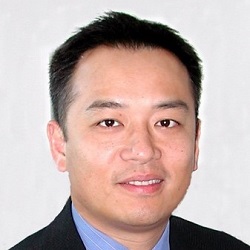 ×
Jason Chien, MD, MS
---
Jason is currently the Global Head of Respiratory Infections R&D and Global Head of Infectious Diseases Clinical Translational Research at Janssen Biopharma, Johnson and Johnson. He is a physician scientist with a passion for improving the lives of patients, reflected by lifelong contributions to academia, clinical medicine, and drug development. Consistently valued for his keen ability to balance clinical, scientific, and business needs to build comprehensive, innovative, and forward-thinking development and business strategies. As an inspiring and decisive leader, he currently steers diverse R&D teams to advance preventive and therapeutic programs in infectious diseases across multiple platforms, targeting viral and bacterial infections, including host immune and injury targets involved in the severe complications of these infections.
His industry success is preceded by a distinguished academic scientific and clinical career, he was an Associate Professor of Pulmonary and Critical Care Medicine at the University of Washington and an Associate Member of the Fred Hutchinson Cancer Research Center. His scientific contributions over 2 decades have resulted in over 100 publications, a world class NIH-funded research program, and advancement of completely novel therapeutic and preventive platforms into infectious diseases.
Jason obtained his undergraduate degree from University of Michigan, his medical degree from UMDNJ-New Jersey Medical School, and his masters degree in Genetic Epidemiology from University of Washington. His post-graduate training includes Internal Medicine Residency and Infectious Diseases Fellowship at Case Western Reserve University, and Pulmonary and Critical Care Medicine Fellowship at the University of Washington.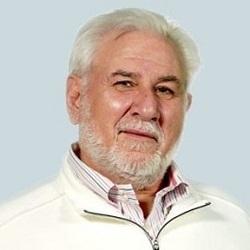 ×
Craig Conoscenti, MD, ATSF
---
Dr. Conoscenti received his M.D. from St George's University School of Medicine. He completed his residency and chief residency at Hackensack University Medical Center. Following this he completed his pulmonary critical care fellowship at Norwalk Hospital/Yale University School of Medicine program.
He practiced in a clinical academic program at Norwalk Hospital for 17 years serving as the director of the diving and hyperbaric medicine division, senior consultant in pulmonary and critical care medicine, research physician in the Hinds Center for Respiratory Research, and administrative roles within the department. He was a faculty educator for both the fellowship and residency programs. His area of focus was interstitial lung diseases.
Dr. Conoscenti joined Boehringer Ingelheim in 2002. While at BI he has served as the US medical Affairs lead for the Spiriva program until 2006. Since 2007 until 2021 he was the program area lead for the pulmonary fibrosis program and the Medical Expert, Interstitial Lung Disease, in the Respiratory Clinical Development and Medical Affairs Department. Dr. Conoscenti is currently the Executive Director and Therapeutic Area Head for Interstitial Lung Disease, Clinical Development and Medical Affairs, Boehringer Ingelheim Pharmaceuticals.
He is a Fellow of the American Thoracic Society where he has held several committee positions, the American College of Chest Physicians where he has also held several committee positions, and the European Respiratory Society. He received the Norman S Brady Fellowship where he served sabbatical time at the Brompton Chest Hospital in London.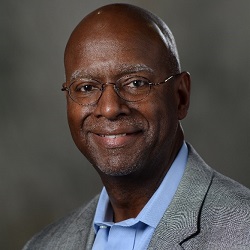 ×
Courtney Crim, MD, ATSF
---
Courtney Crim, MD currently is Clinical Associate Professor of Medicine in the Division of Pulmonary and Critical Care Medicine at the University of North Carolina in Chapel Hill. He also serves on the Drug/Device Discovery and Development Committee and assumed the role of Chair in 2021. Formerly, he was Group Director in Clinical Development in Respiratory Clinical Sciences at GlaxoSmithKline. He had approximately 22 years of experience designing Phase II-IV clinical trials that encompassed developing new medical entities. Prior, he was a member of the US FDA Pulmonary and Allergy Drug Advisory Committee, and has also presented submissions for drug approval at US, European and other country regulatory agencies.
Dr. Crim holds a Doctorate in Medicine from the University of Michigan Medical School. He completed post-graduate training in Internal Medicine at Baylor College of Medicine in Houston and Henry Ford Hospital in Detroit, with sub-specialty training in Pulmonary & Critical Care Medicine at the University of Michigan. He is certified by the American Board of Internal Medicine (ABIM) in Internal Medicine, Pulmonary Diseases and Critical Care Medicine. He has presented at national and international meetings on respiratory disorders, such as pneumonia, asthma and COPD. Dr. Crim has written several book chapters and authored or co-authored over 100 manuscripts that are published in per-reviewed medical journals. He has also served as a reviewer for the journals Chest, the European Respiratory Journal and the American Journal of Respiratory and Critical Care Medicine.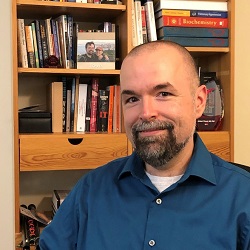 ×
Josh Fessel, MD, PhD
---
Dr. Fessel is currently a Senior Clinical Advisor in the Division of Clinical Innovation at the National Center for Advancing Translational Sciences (NCATS), providing translational and clinical science thought to some of NIH's most interdisciplinary programs. He also helps to lead the data science efforts that are part of the trans-NIH RECOVER initiative. His clinical background is in adult pulmonary and critical care medicine. Dr. Fessel is a member of the American Thoracic Society, and a member of the ATS Committee on Drug Device Discovery and Development. His scientific background is in free radical biochemistry, redox biology, molecular metabolism, and mitochondrial biology and their roles in complex disease phenotypes. Prior to coming to NIH 3 years ago, Dr. Fessel was on faculty at an academic medical center, dividing his time between patient care and running a basic and translational research lab.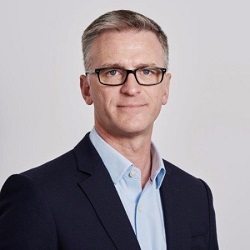 ×
Richard Hennings
---
Richard has +30 years Pharmaceutical Industry experience, developing and commercializing innovative respiratory & anti-infective therapies. He currently serves as Chief Commercial Officer at Synairgen, the Company's primary focus is developing & commercializing SNG001 (inhaled interferon beta) for the treatment of COVID-19. Richard previously held Commercial leadership roles at Gilead, Novartis, AstraZeneca & Verona Pharma. During his Gilead tenure Richard led expansion of respiratory & anti-viral portfolios in the EU & US markets, launching inhaled Cayston® for Cystic Fibrosis & HIV treatment Stribild®.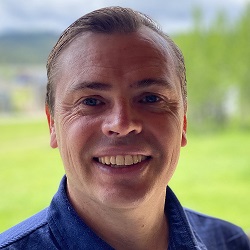 ×
Jason Kirkness, PhD, ATSF
---
Jason is Senior Vice President of Medical and Clinical Affairs . He has 20 years training and experience in Pulmonary Physiology and Sleep Medicine and was previously Assistant Professor of Medicine at Johns Hopkins School of Medicine in Baltimore, USA, where his focus of investigation were novel technology, biological instrumentation, diagnostics, and therapies for chronic diseases. He has received research funding from the National Institutes of Health (NIH), National Science Foundation (NSF), and the American Heart Foundation, Australian National Health and Medical Research Council (NHMRC) among others. He is an active, long-standing and contributing member of the American Thoracic Society (ATS), member of the ATS Drug Device Discovery and Development Committee. He has authored more than 70 peer reviewed publications, book chapters and editorials as well as patents in respiratory medicine.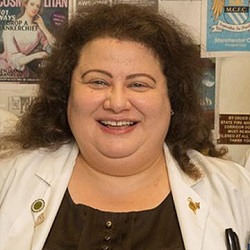 ×
Heidi Mansour, PhD, RPH
---
Dr. Heidi Mansour, PhD, RPH is Vice Chair of the ATS Drug/Device Discovery & Development (DDDD) Committee and an active DDDD member for several years. She is a tenured Associate Professor of Pharmaceutical Sciences, Medicine, and Clinical Translational Science in the Colleges of Pharmacy and Medicine at The University of Arizona. Her leadership positions include Director of the Pharmaceutics/Pharmacokinetics Track and Director of the PharmD/PhD dual-degree program.
Dr. Mansour has organized/chaired symposia at International Society of Aerosols in Medicine (ISAM) Congresses. She has been an invited expert speaker panelist at the 2019 Respiratory Innovation Summit (RIS) and both a symposium speaker and keynote speaker at recent American Pharmaceutical Scientists (AAPS) national conferences. She also serves as an ATS BEAR Cage innovative research competition judge and mentor.
She has published over 100 peer-reviewed scientific journal papers, 15 book chapters and has presented over 200 scientific conference abstracts. Dr. Mansour is Co-Editor on the new book, Inhalation Aerosols: Physical and Biological Basis for Therapy which is part of the Lung Biology in Health and Diseases Series originally founded by the longest serving Director of the NHLBI. Dr. Mansour is an active inventor with 10 patents and 3 licenses on inventions originating from her innovative research program. Dr. Mansour serves as Associate Editor of the Respiratory Section in the journal, Frontiers of Drug Delivery, and Topics Editor of the journal, Pharmaceutics. She also serves on the Editorial Advisory Boards of the journals Royal Society of Chemistry Molecular Systems Design & Engineering, and Pharmaceutical Technology.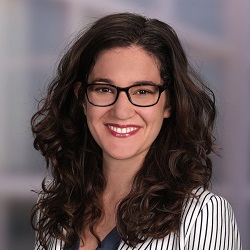 ×
Amanda Mason, PhD
---
Amanda leads Search & Evaluation for the Inflammation therapeutic area at Amgen, on the Business Development team. In this role, she is responsible for opportunity identification, technical due diligence, and deal execution across all asset stages and modalities. Prior to joining Amgen in 2019, Amanda worked at the University of Southern California where she co-founded a new team responsible for early technology evaluation and biotech entrepreneurship. Previously, Amanda worked at Bain as a management consultant focusing on business development and strategy for biopharma clients. She has served as an adviser or consultant to multiple venture capital firms including Clarus Ventures (now part of Blackstone) and WaveMaker 360 Health. Amanda has a PhD in Developmental and Stem Cell Biology from the University of California San Francisco and an AB in Molecular and Cellular Biology from Harvard University, where she graduated summa cum laude. In her free time, she is an avid scuba diver and ceramic artist.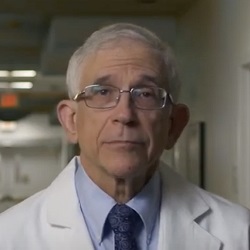 ×
Joel Moss, MD, PhD
---
Joel Moss, MD, PhD is Deputy Chief of the Pulmonary Branch, NHLBI, NIH and Head of the Laboratory of Translational Research. He graduated Brandeis University, summa cum laude, and received M.D.- Ph.D. degrees from NYU School of Medicine. Internship and residency (medicine; Johns Hopkins) were followed by a pulmonary fellowship (NHLBI). He is a member of Phi Beta Kappa and Alpha Omega Alpha. He has co-authored over 750 scientific papers, co-edited several books, and is a co-inventor of biotechnology patents. A past member of the NHLBI Institutional Review Board and its Chair from 1995-2006, he co-authored texts on ethical considerations in clinical research. Dr. Moss has received multiple awards, including the NIH Director's Award, LAM Foundation Awards, and the NYU Alumni Achievement Award in Basic Science. He is an honorary member of the Peruvian Thoracic Society and received the Chiba (Japan) Medical Society Award. A member of American Society for Clinical Investigation for which he was a Councilor and Vice-President, he was elected to the Association of American Physicians and Johns Hopkins University Society of Scholars. He is a Fellow of the ACCP and ATS and currently an Editor of AJRCMB and CHEST. His research program focuses on Lymphangioleiomyomatosis and other cystic lung diseases, with emphasis on mechanisms of lung destruction and the use of imaging to visualize injury. His other research interest is in ADP-ribosylation, a reversible modification of proteins and other acceptors, and a reaction used by bacterial toxins and mammalian cells to modulate critical biological processes.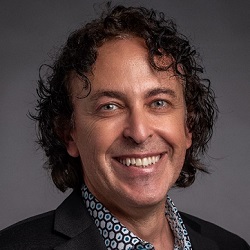 ×
Colin F. Reisner, MD, ATSF
---
Dr. Colin Reisner is CEO and co-founder of DevPro Biopharma, a clinical research and development accelerator focused on accelerating Respiratory and Immunology programs. Prior to DevPro, he was the Senior Vice President and Head of Late Stage Respiratory, Inflammation & Autoimmunity, R&D, AstraZeneca. He is an innovative leader with more than 25 years of international experience at top-tier companies, having previously worked at Boehringer Ingelheim, GSK, and Novartis. Colin has extensive experience in large and small companies, formerly both CMO and CEO of Pearl Therapeutics.
As CEO of DevPro, he is responsible for the strategic design of clinical programs for clients at different stages of development, from First in Human to large registration programs.
Colin's passion for improving patients' lives fuels his active involvement in developing inhaled, oral, and biologics products from concept through Global approval. He is a well-respected thought leader, often presenting at international congresses and publishing extensively in high-quality journals, including NEJM, JAMA, Lancet, AJRCCM, and CHEST.
Colin attended medical school at the University of Witwatersrand, Johannesburg, South Africa. He received specialist training in internal medicine at a Yale-affiliated program, followed by sub-specialty training in Allergy-Immunology at National Jewish, Denver, CO. He previously held adjunct faculty positions at Yale and Duke University. A Diplomate of the American Board of Allergy and Immunology, Fellow of the American College of Chest Physicians, American Academy of Allergy, Asthma & Immunology, and the American Thoracic Society.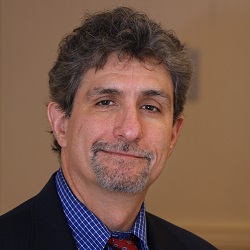 ×
Theodore Reiss, MD, MBE, ATSF
---
Dr. Ted Reiss is the Executive Vice President and CMO at Repertiore Immune Medicines. He was most recently a Venture Partner, Novo Ventures. Previous positions included Head, Global Clinical Research and Development, I&I at Celgene, Global Clinical Development Head, Primary Care at Novartis, Research Professor of Medicine at Vanderbilt University School of Medicine. Dr. Reiss also spent 18 years at Merck Research Laboratories where he was Vice President of Clinical Sciences.
Ted served on the FDA Pulmonary Advisory Committee and is a past Chair of the American Thoracic Society (ATS) Drug, Device, Discovery, and Development Committee. He also serves on the Board of Directors, of the ATS, is chair of the Funds for the Future Committee. He presently serves as a member the Commissioner's FDA Science Board, and is a member of the Advisory Board at Koneksa Health.
In addition to publishing over 100 peer-reviewed papers, Dr. Reiss was a recipient of the Merck Directors' Award, the company's highest honor for his scientific achievements. He received from the ATS the Presidential Accomplishment Award and the Distinguished Career Award.
Ted received his undergraduate degree in molecular biology and US history from the University of Pennsylvania, an M.D. from Vanderbilt University, and a Masters in Bioethics from the University of Pennsylvania. Ted completed his internal medicine training at the Presbyterian Hospital of Columbia University. He performed clinical respiratory and critical care as well as research training in airway pharmacology and immunology at the Cardiovascular Research Institute, the University of California, San Francisco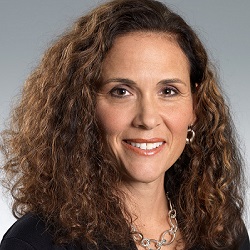 ×
Kathleen Rousche, PhD
---
Dr. Kathleen Rousche serves as the Director of an Innovation Office (Translational Alliances and Coordination) within the Division of Extramural Research Activities, National Heart Lung and Blood Institute, National Institutes of Health. In this role, Kathleen oversees programs and activities designed to accelerate the translation of new discoveries into innovative biomedical products to prevent, diagnose, and treat heart, lung, and blood disorders. The Innovation Office coordinates the NHLBI Small Business Innovation Research (SBIR) and Small Business Technology Transfer (STTR) programs, and manages three translational research initiatives directed at advancing new technologies from the university to the marketplace: the NIH Centers for Accelerated Innovations (NCAI) and the NIH Research Evaluation and Commercialization Hubs (REACH) programs. The office is a central point-of-contact for information about the NHLBI's small business funding opportunities, facilitates alliances between the federal and private sector stakeholders, and offers resources, entrepreneurial training, and advisory services to support biomedical innovators to more efficiently and effectively transition discoveries to benefit public health. Kathleen has a diverse background in translational biomedical research, program administration, teaching, and alliance management, and held positions in industry, academia, and medical communications prior to joining the NIH.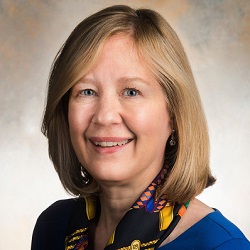 ×
Mary Strek, MD, ATSF
---
Dr. Mary Strek is a professor of Pulmonary Medicine and the Committee on Clinical Pharmacology and Pharmacogenomics at the University of Chicago. She investigates the phenotypic characteristics, outcomes and therapy for patients with chronic respiratory disease utilizing the Respiratory Clinical Research program, which she created to facilitate research in asthma, chronic obstructive pulmonary disease, bronchiectasis, and interstitial lung disease (ILD). She has been the principal investigator on numerous clinical research studies including pivotal trials of novel therapies. She is the director of an internationally recognized ILD program, with a registry and biospecimens core that includes > 1,800 patients and supervised creation of a bronchiectasis registry. She has trained and mentored junior faculty and fellows, many of whom are independent investigators and leaders in pulmonary medicine.
Novel contributions to the field of ILD and pulmonary fibrosis (PF) include: 1) recognition of occult autoimmunity as an etiologic factor and predictor of outcomes in ILD, 2) identifying that honeycombing is associated with worse outcomes in fibrotic ILD beyond idiopathic pulmonary fibrosis, 3) validation of a unique cluster analysis to characterize presenting features of patients with ILD which correlate with outcomes better than diagnostic guidelines, 4) Black race is associated with decreased mortality compared to White patients but ILD onset is younger, 5) mediastinal lymph node size and location predicts outcomes and is associated with altered cytokine production, and 6) inhalational exposures in the home and workplace are seen in a variety of forms of ILD beyond hypersensitivity pneumonitis including patients with connective tissue diseases.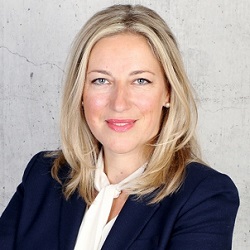 ×
Milica Vukmirovic, PhD
---
Dr. Milica Vukmirovic serves as Director of External Programs and Partnerships with Precision Medicine initiative (PRiME) at the University of Toronto, Canada. She works on translational projects with multidisciplinary teams of researchers to support commercialization and fundraising opportunities for early-stage technology development.
Previously, Dr. Vukmirovic was a Blavantik Fellow and worked closely with the Blavatnik Fund for Innovation at Yale. Following Yale, she served as an Innovation & Commercialization Consultant at The Research Institute of St. Joe's Hamilton & Lead Health Innovation Coach at the Clinic@Joe's & Michael G. DeGroote Health Innovation, Commercialization & Entrepreneurship initiative at McMaster University.
As a co-Chair for RCMB ATS Innovation and Entrepreneurial working group Dr. Vukmirovic supports entrepreneurship in academic pulmonary medicine and research.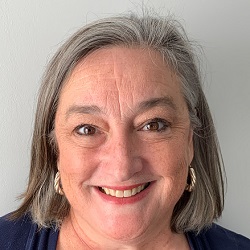 ×
Michelle Turenne
Chief of Development
American Thoracic Society
---
After 17 years in the pharmaceutical and biotech industries, Michelle joined the ATS Staff in 2007, serving as a liaison between the Society and its industry partners. Her experience launching multi-million dollar products through a comprehensive corporate association strategy, and working with start-up companies where $500 is a big decision allows her to have conversations with customers at all stages of the product life cycle. She leads a team of people who manage all interactions with the Society's industry partners. The team she has built has been recognized three times with Commendations from the ATS President.
Michelle has been lead staff on the Respiratory Innovation Summit since its inception. Additionally, she is responsible for all personal and planned giving, staffs the ATS Funds for the Future Committee, and her team staffs the ATS Drug Device Discovery and Development Committee.
She is a member of the American Society of Association Executives, and currently serves as a member of Board of Directors for the James Madison University Alumni Association and for ITN America, a non-profit nationwide network which provides dignified transportation solutions for seniors who no longer drive. Previously, she was elected to four terms on the HCEA Board of Directors, and served for four years as co-chair of the Education Committee (chair of the Association Educational Track).
Michelle received a business degree from James Madison University in Harrisonburg, VA, where she was an active member of the marching band and several other ensembles, and is a life member of Kappa Kappa Psi.