In May 2024, clinicians and researchers from around the world will convene in San Diego for the ATS International Conference. While the greatest attraction for ATS 2024 attendees will be hearing the latest advances in pulmonary, critical care, and sleep research, San Diego is home to a number of can't-miss sights to visit during your down time.
---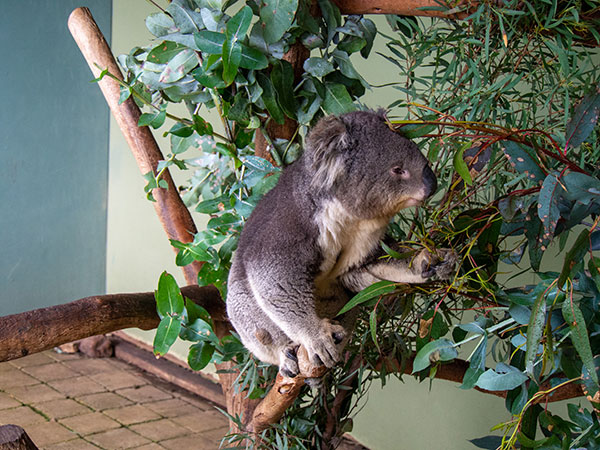 San Diego Zoo
Multi-ticket options available; adult tickets start at $69 when you buy online..
Located within Balboa Park, the San Diego Zoo has been an icon of the city for more than 100 years. This nonprofit wildlife sanctuary is home to over 3,700 rare and endangered animals from more than 650 species and subspecies, and over 700,000 exotic plants. Visit the San Diego Zoo website for ticket options and special experiences.
San Diego Zoo Safari Park
Multi-ticket options available; adult tickets start at $69.
Continue your exploration of the animal kingdom at the San Diego Zoo Safari Park, one of the largest attractions in San Diego County. The park houses an array of wild and endangered animals from the continents of Africa, Asia, Europe, North and South America, and Australia. Check out the various tours and experiences offered by the park.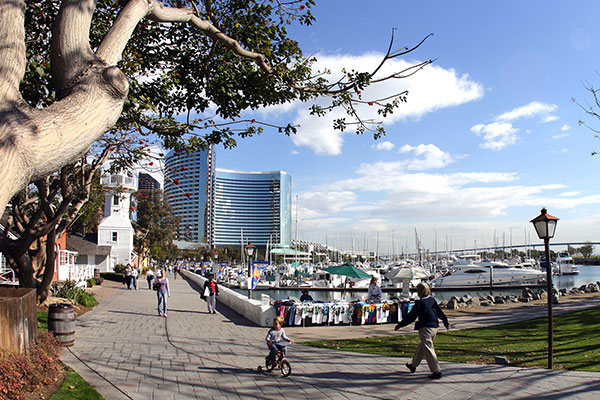 Seaport Village
Free admission.
This 14-acre waterfront complex is a shopping, dining, and entertainment complex that links San Diego's Bay and the city's thriving downtown core. Meander through Seaport Village's beautiful plazas and explore its 54 one-of-a-kind shops, 13 casual dining eateries, and four fine dining waterfront restaurants, and take a ride on the historic, hand-carved carousel ($4 per ride). Seaport Village is a great place to unwind after a day of learning. Take a look at the Seaport Village Directory for a complete list of shops, restaurants, and activities.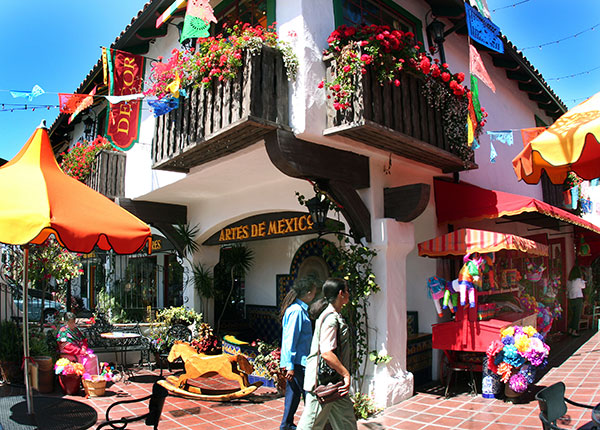 Old Town San Diego
Prices vary.
For a taste of the city's history and culture, head over to Old Town San Diego, the historic heart and birthplace of San Diego. Created in 1769, Old Town is the site of California's first settlement with only a mission and a fort. Engage with rich history at the historic sites, cultural events, and museums. The museums located in Old Town San Diego State Historic Park (at the northern end of Old Town) are free to the public and span the decades from Californio rule to the Mexican Period, and finally to the American Period. Wander through lush gardens and plazas. Shop specialty stores for treasures from around the world. Indulge in authentic cuisine and nightlight. Dance to strolling mariachis and baile folklórico. Take a peek at all of the sights and sounds of Old Town San Diego and start planning your visit!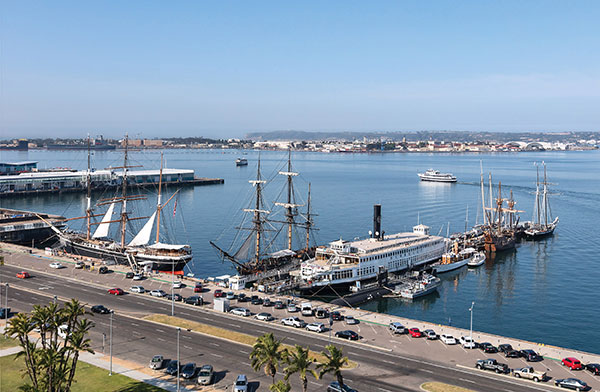 Maritime Museum of San Diego
Adult (18+) $20 / Senior (62+), Military with ID, and Students (13-17) $15 / Child (3-12) $10
Established in 1948, the Maritime Museum of San Diego — named one of the worldwide top three Maritime Museums — preserves one of the world's largest and finest collections of historic sea vessels. Located in the San Diego Bay, the centerpiece of the museum's collection is the Star of India, an 1863 iron bark that is the world's oldest active ships. The collection of ships and exhibits are available for daily public tours.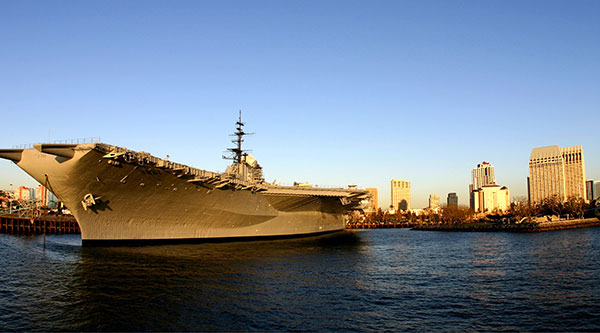 USS Midway Museum
Adult (13+) $31 / Youth (6-12) $21 / Veterans with ID $21
Climb aboard the USS Midway carrier and relive nearly 50 years of world history aboard the longest-serving Navy aircraft carrier of the 20th century.  This former naval vessel features an extensive collection of aircraft, as well as exhibits on the American military, ranging from the crew's sleeping quarters to a massive galley, the engine room, the ship's jail, officer's country, machine shops, pilots' ready rooms, primary flight control, and the bridge high in the island over the flight deck.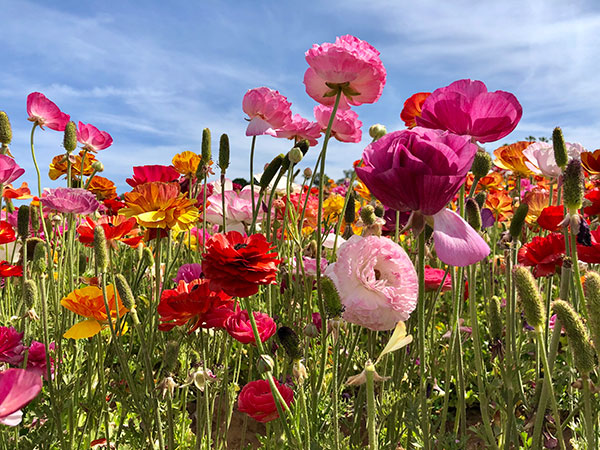 The Flower Fields at Carlsbad Ranch
Adult $23 / Seniors $21 / Seniors 60+ and Military $21 / Children (3-10) $12
Spend some time in one of nature's wonders! For more than 60 years, the rolling hills of north San Diego County have transformed into one of the most spectacular and coordinated displays of natural color and beauty  in the world. The nearly 50 acres of Giant Tecolote Ranunculus flowers that make up the extraordinary colors of the Flower Fields just might be in bloom during the conference. Check out the Flower Fields website for activities and 2024 season dates.
Sunset Cliffs
Free admission.
What better way to cap off your day than with exceptional ocean and sunset views! Considered one of the most beautiful spots in San Diego to watch the sunset, Sunset Cliffs is a 68-acre resource-based park stretching along the Pacific Ocean, bordering the western edge of Point Loma. The park's topography includes intricately carved coastal bluffs, arches, and sea caves.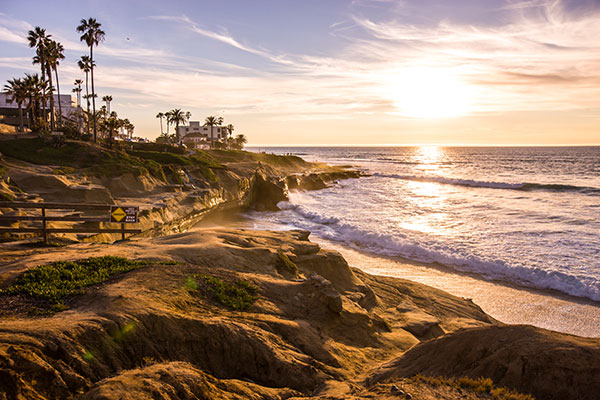 La Jolla
Just a short 20-minute drive from San Diego is the picturesque seaside village of La Jolla. From award-winning culinary creations, art galleries, and one-of-a-kind boutiques to well-groomed hiking trails with spectacular ocean views and the village's most famous residents – the wild seals who lounge and swim along the shoreline – La Jolla sparkles with sights and attractions, promising a sun-kissed Southern California experience like no other. See what there is to do in La Jolla and check out the live webcam to see the amazing ocean views!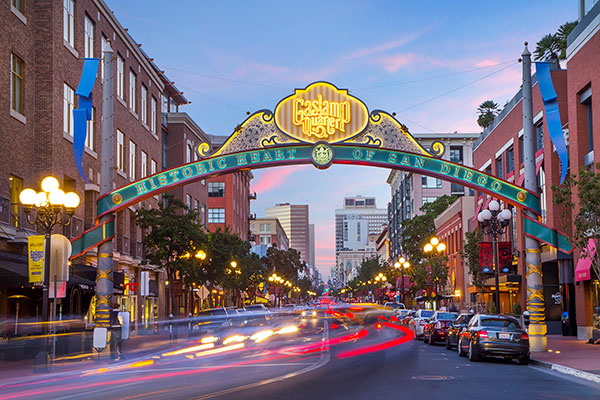 Gaslamp Quarter
With activities for everyone, the Gaslamp Quarter is the heart and soul of downtown San Diego. With a plethora of restaurants to pick from, from quick bites to fine dining, there are endless ways to satisfy your taste, no matter what you're looking for.
After your meal, you can choose from a wide variety of entertainment options, including bars, clubs, comedy shows, live music performances, and even rooftop escapes to avoid the crowded and busy streets. This is a one-stop shop where everything is within a five-minute walking distance and will surely make your night unforgettable!
Belmont Park
Free admission and parking; pay as you play or purchase ticket bundles and passes.
Attention thrill seekers! From the Go-Karts, Tilt-a-Whirl, and Zero Gravity to the Beach Blaster, Control Freak, and Giant Dipper, this historic oceanfront amusement park is sure to provide you with the adrenaline rush you crave. Roller coaster enthusiasts will want to take a ride on the park's most iconic attraction, the Giant Dipper Roller Coaster, a historic wooden roller coaster built in 1925. There are also a variety of other activities going on, including escapology, laser tag, zip lining, rock climbing, mini golf, and much more. Visit the Belmont Park website for more details and ticket prices.