Join us for the ATS 2023 International Conference!
May 19-24, 2023 • Washington, DC
The ATS is planning an exciting, dynamic program for this year's meeting in Washington, DC, where you'll have the unique opportunity to connect, engage, and collaborate with colleagues from diverse regions of the world, specialty areas, and career levels, all of whom are helping to shape the future of respiratory medicine.
At ATS 2023, we'll continue the tradition of presenting the latest clinical and scientific advances and offering practical solutions to your on-the-job challenges. As in years past, the conference will showcase a wide array of programming featuring informative scientific sessions, a lively Poster Hall, a vibrant Exhibit Hall, engaging industry sessions, specialty events, and unique networking opportunities. No matter what your area of interest is in respiratory health, the ATS International Conference remains the can't-miss event of the year.
ATS 2023 is a cash-free event. Please review our policy and solutions.
We look forward to seeing you in Washington, DC!
Not able to join us in Washington, DC? Immediately following the conference you will be able to access select scientific sessions that were originally delivered at ATS 2023 and recorded for on-demand viewing. You will be able to access the content via the ATS Store. Additional details will be available in the near future.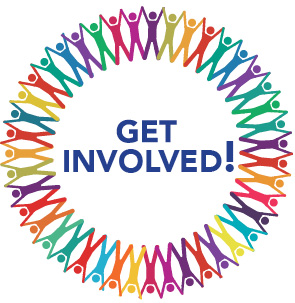 SAVE THE DATE!
MAY 19 - 24
IMPORTANT NOTICE: Many companies may claim to be associated with ATS and ATS 2023. However, the only process for registering for the conference is through Convention Data Services (CDS) and our designated hotel vendor is Maritz. ATS does not accept responsibility for any losses that result from using unofficial vendors or websites.
For registration assistance, contact our dedicated registration partner Convention Data Services from 9 a.m. to 5 p.m. ET, Monday through Friday at 508-743-8518.
Credit Cards Only
508-743-8518 (Hours 9 a.m. - 5 p.m. ET)
508-743-8519 (International groups of 10 or more)
A registration cancellation fee in the amount of $100 will be deducted from all refunds. Refund requests must meet the following criteria to be processed:
Deadline for refund requests: April 28, 2023.
Cancellation requests received via telephone or email will be eligible for a complete refund less an administrative fee of $100.
If the original registration was sent via paper form, the $10 service charge is not refundable.
To request a cancellation, call 508-743-8518 or email thoracic@xpressreg.net.
Registration fees are not transferrable; refunds made by wire transfer are subject to a $35 processing fee. After April 28, there will be no refunds for cancellations of any type, including no-shows.