Register Today!
Join thousands of research and clinical care professionals in the pulmonary, critical care, and sleep professions who will attend the ATS 2021 International Conference to present, learn about the latest advances, meet with colleagues from around the world, and strike new collaborations. It is truly where today's science meets tomorrow's care.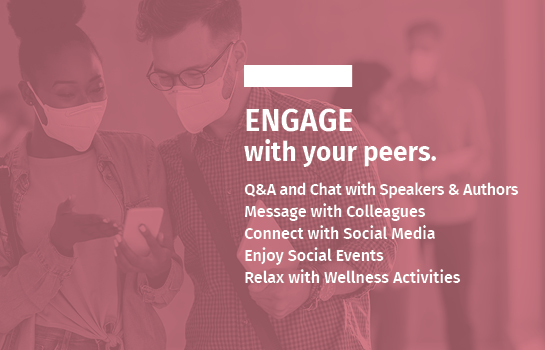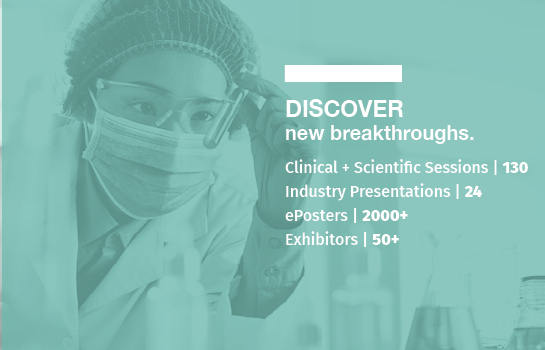 ---
Registration Fees

March 26 - May 13
May 14 and onward
Full Member
$499
$570
LMIC* Full Member
$350
$400
In-Training Member
$275
$325
LMIC* In-Training Member
$195
$230
Senior/Emeritus Member
$275
$325
Non-Member 
$799
$870
In-Training Non-Member
$400
$455
Full Member
$225
LMIC* Full Member
$160
In-Training Member
$135
LMIC* In-Training Member
$95
Senior/Emeritus Member
$135
Non-Member 
$260
In-Training Non-Member
$190
Full Member
$30
LMIC* Full Member
$20
In-Training Member
$30
LMIC* In-Training Member
$20
Senior/Emeritus Member
$30
Non-Member 
$30
In-Training Non-Member
$30
*
LMIC (Low-Middle Income Country)
Access to the virtual platform through July 2, 2021.
Postgraduate Courses (PGs) and Meet the Experts (ME) will require an additional fee.
A registration cancellation fee in the amount of $50 will be deducted from all refunds.
Refund requests must meet the following criteria to be processed:

Deadline for refund requests: Friday, May 7, 2021.
Cancellation requests received via telephone or email will be eligible for a complete refund minus an administrative fee of $50.
To request a cancellation, please call us at 508-743-8518 or email us at thoracic@xpressreg.net.
Registration and fees are not transferrable.
After Friday, May 7th, 2021, there will be no refunds for cancellations of any type, including no shows
IMPORTANT NOTICE: Many companies may claim to be associated with ATS and ATS 2021. However, the only process for registering for the conference is through (https://www.thoracic.org/form/conference/index.php) and the ATS is the only authorized provider for the attendee list rental. DO NOT REGISTER FOR THE CONFERENCE OR PURCHASE A LIST RENTAL WITH OTHER OPERATORS. ATS does not accept responsibility for any losses that result from unofficial vendors or websites. As ATS 2021 will be a virtual conference there is no need to book a hotel room. Please do not respond to any solicitations offering to book hotel rooms for the ATS 2021 International Conference.