Cellular and Molecular Biology Programs
---

The following programs are related to Cellular and Molecular Biology and available on-demand through Nov. 10.
---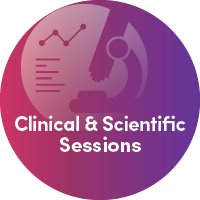 ATS Virtual features programming designed just for you! Here is a list of all Cellular and Molecular Biology sessions that await. More details on the sessions below can be found on the Session Information page.
| | |
| --- | --- |
| A4 | The New Era of Critical Care for Cancer Patients: Cells to Systems |
| A5 | Lung Regeneration: What Do We Want? |
| A85 | Lung Regeneration: How Do We Get There? |
| A90 | Emerging Dangers from E-Cigarettes: Let's Have a Vape Debate |
| B5 | Cellular Plasticity and Lung Tissue Bioengineering: Novel Approaches to Advanced Respiratory Disease |
| B11 | Beyond DNA: The Unseen Genome and Novel Omics Approaches to Pulmonary Hypertension |
| B83 | Early Detection and Diagnosis of Idiopathic Pulmonary Fibrosis |
| C7 | Deciphering the Alveolar Puzzle: Cells in the Distal Lung During Injury and Aging |
| C10 | Building Global Advocacy to Advance Global Lung Health |
| C85 | Scientific Breakthroughs: New View of Tissue Regeneration |
| C86 | ATS Mythbusters: Novel Single Cell Profiling Technologies Will Have a Significant Impact on the Understanding and Management of Pulmonary Fibrosis |
| D8 | The Matrix Revealed: Understanding Extracellular Matrix Influences on Lung Diseases |
| D86 | Cutting-Edge Diagnostics: Integrating Multi-Omic Platforms in the Diagnosis of Lung Infections |
---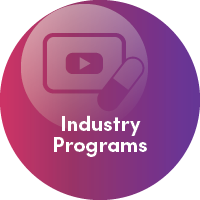 Expand your ATS Virtual learning experience with these Cellular and Molecular Biology-focused Industry Programs. More details on the programs below can be found on the Virtual Industry Programs page.
Type 2 Inflammation in Asthma, CRSwNP, NSAID-ERD, and COPD
Sponsored by Sanofi Genzyme and Regeneron
ISABELA - how to execute the largest Phase 3 program in IPF to date
Sponsored by Gilead Sciences & Galapagos
Understanding the Role of Type 2 Inflammation in Airway Diseases: Interconnections and Interdisciplinary Considerations
Sponsored by Regeneron and Sanofi Genzyme
Severe Eosinophilic Asthma: Case Studies With a Targeted Treatment Approach
Sponsored by AstraZeneca
The Role of Type 2 Inflammation in Asthma and Chronic Rhinosinusitis With Nasal Polyposis (CRSwNP)
Sponsored by Sanofi Genzyme and Regeneron
A New Direction in PAH: A Potential Therapy for Rebalancing BMPR2 Signaling
Sponsored by Acceleron Pharma
Ventilatory Support during COVID-19
Sponsored by Philips
---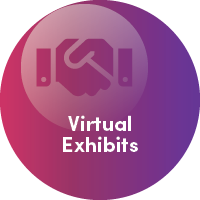 Explore the ATS Virtual Exhibit Hall, where you can engage with exhibitors on hot topics, the latest product launches and services, and much more! Stop by these exhibitors to learn more about the latest in Cellular and Molecular Biology:
CH Technologies USA
Hermansky-Pudlak Network Inc.
Medtronic
PerkinElmer
STEMCELL Technologies
Veracyte, Inc.
Vertex Pharmaceuticals, Inc.
---
You can also access: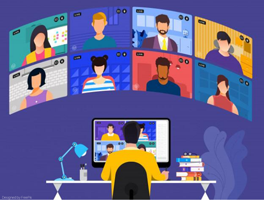 Missed the Experts? Recordings of the Expert Chats on clinical and scientific topics that took place August 5-10 are available through November 10.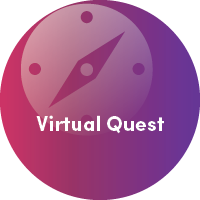 From Aug. 6 – Nov. 10, we are launching a set of questions every Tuesday pertaining to exhibitors, their products or services, or their related disease areas. Answer correctly and be entered into a weekly prize drawing. Questions vary throughout the conference with numerous opportunities to win (each person can only win once).
---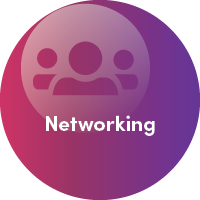 ATS 2020 Virtual offers a variety of networking opportunities for attendees!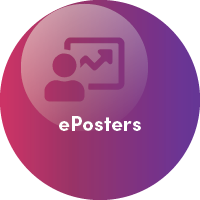 ePosters of original research of accepted 2020 abstracts.