×
Co-Chair Speaker - Cecilia Gonzalo, MBA
---
Ms. Gonzalo is a Partner at Oberland Capital. Prior to joining Oberland, she was a Managing Director at Vatera Healthcare Partners where she focused on venture capital and private equity investments in the biopharmaceutical industry. Previously, Ms. Gonzalo was a Managing Director with Essex Woodlands, a healthcare-focused growth equity firm. Ms. Gonzalo previously worked for 12 years in the healthcare group of Warburg Pincus LLC, a global private equity firm. Prior to her tenure at Warburg Pincus, Ms. Gonzalo worked at Goldman, Sachs & Co as an Analyst in the firm's Investment Banking Division and Principal Investment Area. Ms. Gonzalo previously served as Co-President and board member of the Harvard Business School Healthcare Alumni Association. Ms. Gonzalo earned an A.B. in Biochemical Sciences from Harvard College and an M.B.A. from Harvard Business School.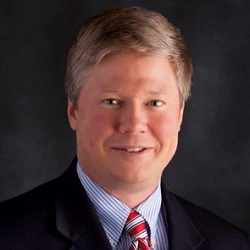 ×
Co-Chair Speaker - Timothy Watkins, MD, MSc
---
Dr. Tim Watkins serves as the Pulmonary Diseases Lead for Inflammation Therapeutics at Gilead Sciences. His role keeps him central in setting vision and strategy for the clinical development of drug candidates targeting an array of inflammatory and respiratory conditions. Tim's played a role in early and late clinical development programs for Gilead's respiratory virus and inflammation programs. He is currently working to establish a portfolio of drug candidates targeting inflammatory and fibrotic interstitial lung diseases. As such, Tim is centrally engaged in Gilead's business development opportunities, guiding priority arrangements with external partners. He also remains highly connected to academia through various R & D collaborations. Tim has a long history of service to the American Thoracic Society (ATS) and played a central role in establishing the Respiratory Innovation Summit (RIS), which he continues to co-chair. The conference connects leading companies, clinicians, academics and investors together with the common goal of accelerating the development of innovative treatment options for patients with respiratory diseases.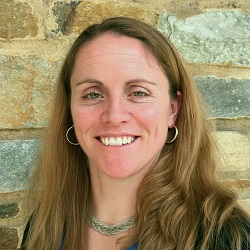 ×
Stacey Adam, PhD
---
Dr. Stacey Adam is the Scientific Program Manager for Cancer at the Foundation for the National Institutes of Health (FNIH). In her role, she leads the Cancer Research Partnership programs. She is a molecular pharmacologist/cancer biologist skilled in molecular biology techniques, animal modeling, clinical genomics, systems biology, project and team management, and strategy consulting.
Prior to FNIH, Dr. Adam was a Manager at Deloitte Consulting within the Federal Life Sciences and Healthcare Strategy practice where she supported a number of federal and non-profit client projects. She was the project manager and scientific research advisor for an Institute-wide research strategic planning effort for an institute at the NIH and for a project to develop a novel technology platform to assist a major non-profit agency with combining clinical, genomic, and patient-generated data to accelerate research on chronic gastrointestinal diseases. She also worked for two years with a federally-associated non-profit granting agency as a scientific review officer.
Before Deloitte, Dr. Adam conducted her postdoctoral fellowship at Stanford University School of Medicine, Department of Oncology where she was both an NIH and American Cancer Society supported fellow. While at Stanford, she focused on developing better animal models for studying lymphoma and osteosarcoma; performing large cancer genomics screens for genes related to self-renewal, differentiation, and tumor recurrence; merging high-throughput biological techniques with novel cancer animal models to define molecular disease signatures to allow for rapid diagnosis and prognosis of cancer; and working with companies to test novel compounds in pre-clinical trials.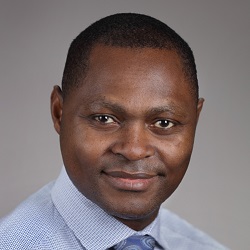 ×
Sean Agbor-Enoh, MD, PhD
---
Dr. Agbor-Enoh is a Lasker Clinical Research Tenure-Track Investigator, NIH Distinguished Scholar, and Chief of the Laboratory of Applied Precision Omics at the National Heart, Lung, and Blood Institute. His clinical practice of lung transplantation is based at Johns Hopkins, where he is an Assistant Professor of Medicine. Dr. Agbor-Enoh completed medical school at the University of Yaounde in Cameroon, PhD and post-doctoral training at Georgetown, Residency and Chief Residency at Johns Hopkins, and a Joint Fellowship in Pulmonary and Critical Care Medicine at the NIH Clinical Center and Johns Hopkins.
Dr. Agbor-Enoh's research addresses gaps in care that contribute to poor lung transplant outcomes, with the objective of developing molecular approaches that reliably detect early rejection and guide treatment. By quantifying cell-free DNA, he detects lung transplant rejection 2 – 3 months earlier than histopathology, the current gold standard, and has initiated clinical trials to test if early detection of rejection guided by cell-free DNA improves outcomes. He has also developed a second-generation, cell-free DNA approach that provides a whole-body injury map, with broad applicability, e.g., pulmonary hypertension, COVID-19. Dr. Agbor-Enoh is lead investigator of several multicenter studies, e.g., Genomic Research Alliance for Transplantation (GRAfT), Analysis of Lung Allograft Remote Monitoring (ALARM) Study, COVID-19 Injury Map.
His cell-free DNA work on COVID-19 has been recorded at the NIH History Museum. He has received multiple awards, including the 2018 ATS BEAR Cage Award, the 2021 James T. Willerson Award for best manuscript in Circulation, and Lasker Clinical Research Scholar Award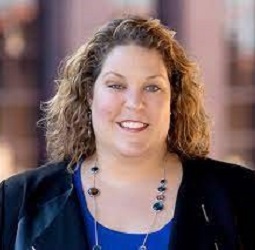 ×
Lyn Baranowski
---
Lyn Baranowski is the Chief Operating Officer of Altavant Sciences, a clinical-stage biopharmaceutical company focused on patient-centric drug development in rare respiratory diseases.  Altavant currently has two programs in active development: a novel TPH inhibitor, rodatristat, in a Phase 2b clinical trial for pulmonary arterial hypertension, and an inhaled IL-1 receptor antagonist preparing for Phase 1 development.  Lyn has 20 years of experience spanning biotech, big pharma and venture capital firms, including significant experience leading commercial, transactional, financing and strategic functions as well as cross-functional teams across a diversity of product portfolios and therapeutic areas with a focus in the respiratory therapeutic area.
Prior to Altavant, she served as senior vice president, corporate development & strategy at Melinta Therapeutics, Inc. where she helped guide the company through many corporate milestones including FDA approval of the company's lead drug, a successful corporate public listing, and an acquisition of a key business unit from the Medicines Company. Prior to that role, Ms. Baranowski served as vice president of commercial development at Pearl Therapeutics which successfully developed a portfolio of COPD drugs prior to its sale to AstraZeneca for $1.15 Billion in 2013. She also worked as vice president of Vatera Healthcare, a healthcare-focused private equity / venture capital firm based in New York, and in a variety of business development, marketing and public affairs / policy roles with Novartis Pharmaceuticals.
She has an MBA from Harvard Business School and a BA from American University.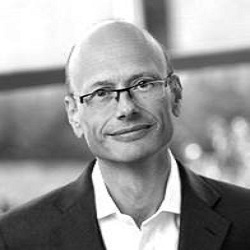 ×
Paul Burton, MD, PhD
---
As Chief Medical Officer, Paul Burton oversees medical affairs and safety.
Dr. Burton joined Moderna after spending sixteen years with Johnson & Johnson.
Since March 2020, he served as Chief Global Medical Affairs Officer of Janssen Pharmaceuticals where he was responsible for Janssen's worldwide medical affairs strategy and execution. Previously, he served as Janssen's Vice President and Head, Cardiovascular and Metabolic Medical Affairs. Dr. Burton also led the Johnson & Johnson collaboration with APPLE for the digital HEARTLINE™ study, and previously led clinical operations for all therapeutic areas across the Americas.
Dr. Burton has an MD from the University of London, is board certified in surgery and is a Member of the Royal College of Surgeons with specialist training in cardiothoracic surgery. He holds a PhD in cardiovascular molecular and cellular biology from Imperial College in London and is a Fellow of the American College of Cardiology. He has published extensively in peer reviewed journals.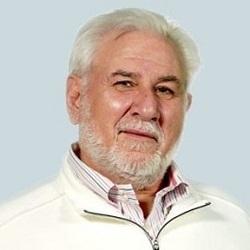 ×
Craig Conoscenti, MD, ATSF
---
Dr. Conoscenti received his M.D. from St George's University School of Medicine. He completed his residency and chief residency at Hackensack University Medical Center. Following this he completed his pulmonary critical care fellowship at Norwalk Hospital/Yale University School of Medicine program.
He practiced in a clinical academic program at Norwalk Hospital for 17 years serving as the director of the diving and hyperbaric medicine division, senior consultant in pulmonary and critical care medicine, research physician in the Hinds Center for Respiratory Research, and administrative roles within the department. He was a faculty educator for both the fellowship and residency programs. His area of focus was interstitial lung diseases.
Dr. Conoscenti joined Boehringer Ingelheim in 2002. While at BI he has served as the US medical Affairs lead for the Spiriva program until 2006. Since 2007 until 2021 he was the program area lead for the pulmonary fibrosis program and the Medical Expert, Interstitial Lung Disease, in the Respiratory Clinical Development and Medical Affairs Department. Dr. Conoscenti is currently the Executive Director and Therapeutic Area Head for Interstitial Lung Disease, Clinical Development and Medical Affairs, Boehringer Ingelheim Pharmaceuticals.
He is a Fellow of the American Thoracic Society where he has held several committee positions, the American College of Chest Physicians where he has also held several committee positions, and the European Respiratory Society. He received the Norman S Brady Fellowship where he served sabbatical time at the Brompton Chest Hospital in London.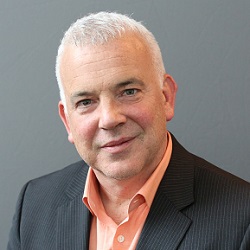 ×
Anthony Coyle, PhD
---
Tony is the President of Research and Development of Repertoire. Prior to his role at Repertoire, Tony was the Founder, President and CEO of Pandion Therapeutics, a Cambridge MA based biotech company focused on developing novel bi-specific antibody therapeutics to locally modulate the immune system. Pandion Therapeutics was recently acquired by Merck for $1.84bn. Prior to founding Pandion, Tony was an SVP and CSO at Pfizer, where he launched Pfizer's Centers for Therapeutic Innovation (CTI). CTI advanced over 10 compounds into clinical development, including new molecules to treat cancer, autoimmune disorders as well as rare diseases. Before leading CTI, Tony was Vice President and Global Head of Respiratory, Inflammation, and Autoimmunity Research at Medimmune Biologics, a Division of AstraZeneca. At Medimmune, Tony advanced more than 10 innovative compounds into the clinic. These include Fasenra (Benralizumb), anifrolumab and Inebilizumab.
Prior to his work at MedImmune, Tony was Director of Inflammation and Immunology Research at Millennium Pharmaceuticals, Before Joining Millennium, Tony was a discovery scientist at the Glaxo Institute in Geneva. Earlier in his academic career, Tony was a postdoctoral fellow at Institute Pasteur in Paris, National Jewish Centre for Immunology. A graduate of King's College, University of London, (First Class with Honors), Dr. Coyle has authored more than 200 peer-reviewed publications, and holds 13 issued US patents and more than 30 published patent applications.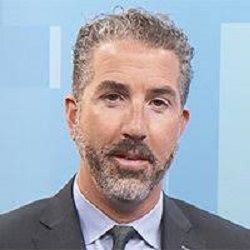 ×
Aryeh Fischer, MD
---
I transitioned from an academic medicine in August 2019 to pursue drug development in lung fibrosis at BMS. Prior to joining industry, I had served as Associate Professor of Medicine, Division of Rheumatology and Division of Pulmonary Sciences and Critical Care Medicine at the University of Colorado where I served as Director of the Autoimmune and Fibrotic Lung Disease Treatment Program.
My clinical and research interests have primarily been within the arena of autoimmune forms of interstitial lung disease (ILD). Through my research I have demonstrated the importance of precise phenotyping of autoimmune forms of ILD, led the ATS/ERS Task Force that developed the concept/classification of interstitial pneumonia with autoimmune features (IPAF) and have been a steering committee member, clinical researcher and principal investigator on numerous studies and clinical trials involved in identifying new therapies for management of ILD.
I have authored > 100 peer-reviewed articles and numerous book chapters – the vast majority of which regarding the topic of autoimmune and fibrotic ILD. I have been honored with opportunities to lecture extensively and globally in this arena. I have been fortunate to help demonstrate the importance of interdisciplinary engagement in the clinical care and research of ILD, and in particular for bridging gaps between immunology, rheumatology and pulmonary in this arena.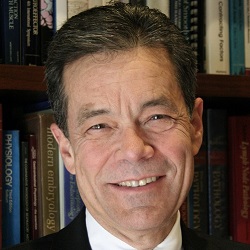 ×
Stephen F. Flaim, PhD
---
Dr. Flaim holds a doctorate in Human Physiology and Pharmacology from the University of California at Davis. He held faculty positions in Medicine and Physiology at the Pennsylvania State University College of Medicine and senior management roles at the Johnson & Johnson Pharmaceutical Research Institute, the Squibb Institute for Medical Research, Alliance Pharmaceutical Corporation, Trega Biosciences, Inc., Galileo Pharmaceuticals, Inc., OncoFluor, Inc., CardioCreate, Inc. and Leading Biosciences. Dr. Flaim is a Fellow of the American College of Cardiology, the American Heart Association, the American College of Clinical Pharmacology, and emeritus fellow of the Royal Society of Medicine. Dr. Flaim is Chair Emeritus of the Board of Governors for the Tech Coast Angels, Past President and Chair Emeritus of the San Diego Network of Tech Coast Angels and Emeritus Director of the Angel Capital Association. He is a member of the Editorial Board of the Journal of Pharmacology and Experimental Therapeutics, founding member of the Board of Directors, Chairman and CEO of the John G. Watson Foundation and is active in numerous regional and national scientific organizations. He is a Technology and Business advisor to the Institute for the Global Entrepreneur at the University of California, San Diego, Senior Special Advisor & Investor-in-Residence with the Innovation Office of the Division of Extramural Research Activities at the National Heart, Lung and Blood Institute of the National Institutes of Health and an Entrepreneur-in-Residence with the Small Business Education and Entrepreneurial Development (SEED) Office in the Office of the Director at the NIH.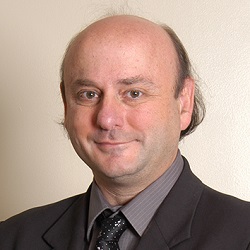 ×
John Goldin, MD
---
Bio Coming Soon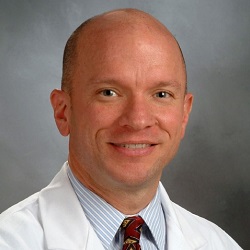 ×
Roy Gulick, MD, MPH
---
Dr. Gulick is Rochelle Belfer Professor in Medicine and Chief of the Division of Infectious Diseases at Weill Cornell Medicine, and Attending Physician at the New York Presbyterian Hospital in New York City. He is board certified in internal medicine and infectious diseases.
Dr. Gulick's research interests include designing, conducting and analyzing clinical trials to refine antiretroviral therapy strategies for HIV treatment and prevention and assess antiretroviral agents with new mechanisms of action. He currently serves as Principal Investigator of the Cornell-New Jersey HIV Clinical Trials Unit of the AIDS Clinical Trials Group (ACTG) and the HIV Prevention Trials Network (HPTN), sponsored by the U.S. National Institutes of Health.
He also serves as the Co-Chair of the U.S. Department of Health and Human Services (DHHS) Panel on Clinical Practices for Treatment of HIV Infection, a Board Member of the International Antiviral Society-USA, and previously served as a Member and as Chair of the Antiviral Drugs Advisory Committee of the U.S. Food and Drug Administration (FDA) and as a Member and as Chair of the NIH Office of AIDS Research Advisory Committee (OARAC). He most recently serves as the Co-Chair of the NIH COVID-19 Treatment Guidelines Panel. He is a Member of the American Society of Clinical Investigation, the Association of American Physicians, International AIDS Society, and the Infectious Diseases Society of America, and has presented at national and international meetings and published widely.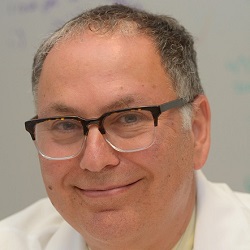 ×
Naftali Kaminski, MD, ATSF
---
Dr. Naftali Kaminski is the Boehringer-Ingelheim Endowed Professor of Internal Medicine and Chief of Pulmonary, Critical Care and Sleep Medicine, at Yale School of Medicine. Born and raised in Israel, Dr Kaminski received his medical degree from the Hebrew University - Hadassah Medical School in Jerusalem, Israel, completed his residency in Internal Medicine at Hadassah Mount-Scopus University Hospital in Jerusalem, and a fellowship in pulmonary medicine at Sheba Medical Center in Tel-Hashomer, Israel. He received his basic science training in Dean Sheppard's laboratory at the Lung Biology Center at UCSF and in functional genomics and microarray technology at the Functional Genomics laboratory at Roche Bioscience, Palo-Alto. Among his key scientific achievements are: The discovery of novel molecules with significant active roles in pulmonary fibrosis, including matrix metalloproteases (MMP7, MMP19) and phosphatases (SHP2, MKP5) , demonstrating that microRNAs, are differentially expressed in IPF, and that some of them (let-7, mir-29, mir-33) are mechanistically involved in lung fibrosis, the discovery that the outcome of patients with IPF can be predicted based on the expression of peripheral blood proteins and genes, a finding with practical implication because of the need for risk stratification and transplant prioritization.
More recently Dr. Kaminski's team identified a potential antifibrotic role for thyroid hormone mimetics through improving mitochondrial function in pulmonary fibrosis and he is actively pursuing the therapeutic implementation of this discovery. Kaminski's team has recently been active in using single-cell profiling technologies to better understand human lung disease. They identified conserved cellular networks in the mammalian lung; published the largest single-cell RNA sequencing (scRNAseq) atlas of the human lung with a focus on pulmonary fibrosis; defining and characterized previously unrecognized aberrant basaloid cells, and col15+ endothelial cells; and provided a detail atlas of normal lung endothelial cells with comparison to murine and in-vitro cell populations. Kaminski authored more than 315 research papers (including in Nature Medicine, NEJM, Nature Genetics, PNAS, Science Advances, Science Translational Medicine among others), review articles and book chapters and has given numerous invited talks at national and international conferences. His lab has been consistently funded by NIH since 2003, and he has led large studies such as the NHLBI's Lung Genomic Research Consortium, the Genomic Research in Alpha-1 Antitrypsin Deficiency and Sarcoidosis (GRADS) consortium and a Center for Advanced Diagnostics and Therapeutics (CADET II). Currently he is the PI of the Pulmonary Fibrosis Connectome project. Kaminski is committed to data sharing and dissemination and the data portals his lab generated including the IPF cell Atlas, and the Normal Lung Endothelial Cell Atlas, have been used by over 10,000 unique users from five continents and over 50 countries.
His awards include the Coalition for Pulmonary Fibrosis Marvin Schwarz Award for Pulmonary Fibrosis, the University of Pittsburgh Innovator Award, the American Thoracic Society Recognition of Scientific Achievements award, the Helmholtz Institute International Fellow Award, the European Respiratory Society Gold Medal for Interstitial Lung Disease, the Andy Tager Excellence in Mentoring Award, and the Yale Blavatnik Innovation Award. Kaminski is committed to improving the diagnosis, care and outcomes of patients with advanced lung disease, as well a educating the next generations of researchers in clinicians and has mentored more than 40 students, fellows and postdoctoral researchers.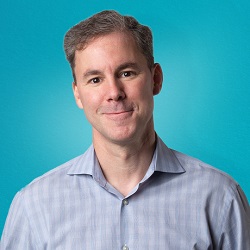 ×
Will Lewis
---
Will joined Insmed in 2012 as President and Chief Executive Officer and as a member of the board of directors. He became Chair of the Board of Directors in November 2018. Will is the former Co-Founder, President, and Chief Financial Officer of Aegerion Pharmaceuticals, Inc. (Nasdaq: AEGR), and previously spent more than 10 years working in investment banking in the U.S. and Europe. He also previously worked for the U.S. government. Will holds a Bachelor of Arts degree cum laude from Oberlin College as well as a Master of Business Administration and a Juris Doctor with Honors from Case Western Reserve University. Will serves as the Chair of the Board of Trustees of BioNJ, the life sciences association for New Jersey. Will is a member of the Board of Trustees of Case Western Reserve University as well as a member of the Board of the Helix Acquisition Corp.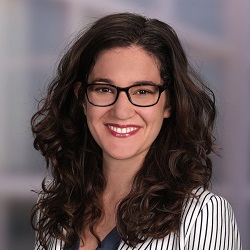 ×
Amanda Mason, PhD
---
Amanda leads Search & Evaluation for the Inflammation therapeutic area at Amgen, on the Business Development team. In this role, she is responsible for opportunity identification, technical due diligence, and deal execution across all asset stages and modalities. Prior to joining Amgen in 2019, Amanda worked at the University of Southern California where she co-founded a new team responsible for early technology evaluation and biotech entrepreneurship. Previously, Amanda worked at Bain as a management consultant focusing on business development and strategy for biopharma clients. She has served as an adviser or consultant to multiple venture capital firms including Clarus Ventures (now part of Blackstone) and WaveMaker 360 Health. Amanda has a PhD in Developmental and Stem Cell Biology from the University of California San Francisco and an AB in Molecular and Cellular Biology from Harvard University, where she graduated summa cum laude. In her free time, she is an avid scuba diver and ceramic artist.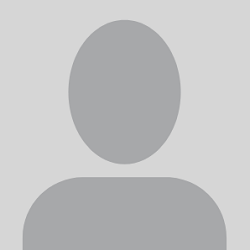 ×
Robert J. Meyer, MD
---
Bio Coming Soon.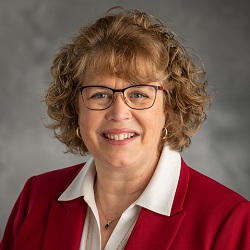 ×
Bethany Moore, PhD, ATSF
---
Bio Coming Soon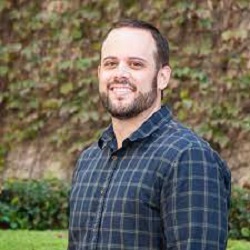 ×
Nicholas Mordwikin, PharmD, PhD
---
Nick Mordwinkin, PharmD, PhD is currently a Senior Director, Corporate Development, Head – Inflammation Therapeutic Area at Gilead Sciences. Prior to joining Gilead, Dr. Mordwinkin led Corporate Strategy at Ultragenyx Pharmaceutical, focusing on rare disease, where he worked on many transformational deals, including the acquisition of Dimension Therapeutics. Nick earned his BS in Biology and PharmD from Nova Southeastern University, and his PhD in Pharmaceutical Science from the University of Southern California. Following his PhD, Dr. Mordwinkin was a postdoctoral fellow at Stanford University School of Medicine. In his spare time, Dr. Mordwinkin enjoys mentoring young biotech startups and students looking to transition from academia to industry.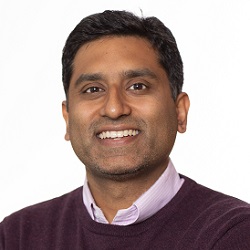 ×
Ajay Narasimha, PhD
---
Ajay Narasimha, PhD has been in the life sciences industry for the past 12 years, starting out his career in non-clinical research, and then transitioning to commercial strategy and business development. He is currently a Senior Director of Business Development in Pharma Partnering at Roche / Genentech where his responsibilities span the spectrum of BD&L activities, from partnering strategy and S&E to negotiations and closing. While he covers a variety of therapeutic areas, he has a special interest for the Respiratory and fibrosis space, and led Roche's acquisition of Promedior (Ph3 pentraxin for IPF, 2019) and the acquisition of Enterprise Therapeutics' portfolio of TMEM16a potentiators (Ph1, CF / COPD, 2020). Ajay received his B.S. in Biology (honors) from Stanford University and a PhD in Molecular and Medical Pharmacology from UCLA.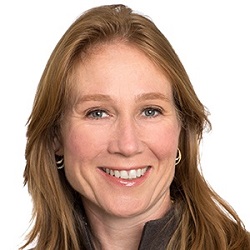 ×
Heather Preston, MD
---
Heather Preston MD joined Pivotal in 2018 and brings 30 years of healthcare experience. Most recently she was a Firm Partner and Managing Director at TPG Biotech and she is currently a Senior Advisor to TPG. Prior to joining TPG in 2005, Dr. Preston spent two years investing with JP Morgan Partners and she was also an Entrepreneur-in-Residence with New Enterprise Associates. Prior to becoming a venture capital investor, Heather spent five years at McKinsey & Co. in New York, where she was a leader of their pharmaceutical and medical products consulting practice. She advised large pharmaceutical companies and biotechnology companies on critical strategic issues such as R&D portfolio prioritization, M&A opportunities, new technology acquisitions, new product launches and product growth strategies.
Heather currently serves on the board of directors of Oxford Biomedica (LSE:OXB); Karuna Therapeutics (NASDAQ:KRTX); Entasis Therapeutics (NASDAQ:ETTX), Unchained Labs, Azura Opthalmics, Fusion Pharmaceuticals (NASDAQ:FUSN) , Akouous (NASDAQ: AKUS) and Avalyn Pharmaceuticals. She also led Pivotal's investment in Aligos Therapeutics. She has previously served on multiple private and public boards including Albireo (NASDAQ:ALBO), Alder BioPharmaceuticals (NASDAQ:ALDR) (Acquired by Lundbeck in 2019), Aptalis Pharma (acquired by Forest Labs in 2014), and Elevation Pharmaceuticals (acquired by Sunovion in 2012). She was responsible for TPG Biotech's investment in Par Pharmaceuticals (acquired by Endo Pharmaceuticals in 2015).
Heather has an undergraduate degree in biochemistry from the University of London and a medical degree from the University of Oxford. She completed a post-doctoral fellowship in molecular biology at the Dana Farber Cancer Institute, Harvard University and trained in Internal Medicine at the Massachusetts General Hospital, Harvard and sub-specialized in Gastroenterology and Hepatology at UCSF. During her academic medical career, she was the recipient of a Fulbright Scholarship, a Fulbright Cancer Research Scholarship, a Harlech Scholarship and a Science and Engineering Research Council Post-doctoral Fellowship Award. Dr. Preston also serves on the Board of Trustees for the Harvard Discovery Council, the Fine Arts Museums of San Francisco, Saint Luke's School and the Harlech Scholarship Foundation.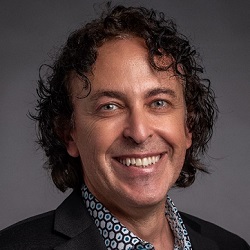 ×
Colin F. Reisner, MD, ATSF
---
Dr. Colin Reisner is CEO and co-founder of DevPro Biopharma, a clinical research and development accelerator focused on accelerating Respiratory and Immunology programs. Prior to DevPro, he was the Senior Vice President and Head of Late Stage Respiratory, Inflammation & Autoimmunity, R&D, AstraZeneca. He is an innovative leader with more than 25 years of international experience at top-tier companies, having previously worked at Boehringer Ingelheim, GSK, and Novartis. Colin has extensive experience in large and small companies, formerly both CMO and CEO of Pearl Therapeutics.
As CEO of DevPro, he is responsible for the strategic design of clinical programs for clients at different stages of development, from First in Human to large registration programs.
Colin's passion for improving patients' lives fuels his active involvement in developing inhaled, oral, and biologics products from concept through Global approval. He is a well-respected thought leader, often presenting at international congresses and publishing extensively in high-quality journals, including NEJM, JAMA, Lancet, AJRCCM, and CHEST.
Colin attended medical school at the University of Witwatersrand, Johannesburg, South Africa. He received specialist training in internal medicine at a Yale-affiliated program, followed by sub-specialty training in Allergy-Immunology at National Jewish, Denver, CO. He previously held adjunct faculty positions at Yale and Duke University. A Diplomate of the American Board of Allergy and Immunology, Fellow of the American College of Chest Physicians, American Academy of Allergy, Asthma & Immunology, and the American Thoracic Society.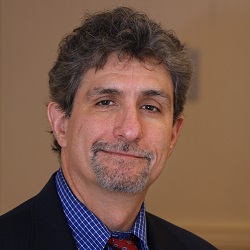 ×
Theodore Reiss, MD, MBE, ATSF
---
Dr. Ted Reiss is the Executive Vice President and CMO at Repertiore Immune Medicines. He was most recently a Venture Partner, Novo Ventures. Previous positions included Head, Global Clinical Research and Development, I&I at Celgene, Global Clinical Development Head, Primary Care at Novartis, Research Professor of Medicine at Vanderbilt University School of Medicine. Dr. Reiss also spent 18 years at Merck Research Laboratories where he was Vice President of Clinical Sciences.
Ted served on the FDA Pulmonary Advisory Committee and is a past Chair of the American Thoracic Society (ATS) Drug, Device, Discovery, and Development Committee. He also serves on the Board of Directors, of the ATS, is chair of the Funds for the Future Committee. He presently serves as a member the Commissioner's FDA Science Board, and is a member of the Advisory Board at Koneksa Health.
In addition to publishing over 100 peer-reviewed papers, Dr. Reiss was a recipient of the Merck Directors' Award, the company's highest honor for his scientific achievements. He received from the ATS the Presidential Accomplishment Award and the Distinguished Career Award.
Ted received his undergraduate degree in molecular biology and US history from the University of Pennsylvania, an M.D. from Vanderbilt University, and a Masters in Bioethics from the University of Pennsylvania. Ted completed his internal medicine training at the Presbyterian Hospital of Columbia University. He performed clinical respiratory and critical care as well as research training in airway pharmacology and immunology at the Cardiovascular Research Institute, the University of California, San Francisco.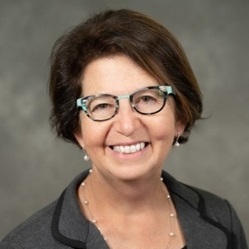 ×
Lynn Schnapp, MD, ATSF
President
American Thoracic Society
---
Lynn Schnapp, MD, ATSF, originally elected in 2018, will serve as the President for 2021-22. Dr. Schnapp is the George R. and Elaine Love professor and chair of the Department of Medicine at the University of Wisconsin School of Medicine and Public Health. She is a faculty member in the division of Allergy, Pulmonary and Critical Care Medicine. Her ongoing supported research is focused on understanding the roles of pericytes in the immune response and fibrotic response in the lung.
2021 Disclosure of Potential Conflicts of Interests Relevant to ATS Activities: Dr. Schnapp has participated in research studies supported by BMS and Ironwood, with funding received by her institution. She has contributed to publications of Springer and UpToDate, with payments from Springer received directly and payments from UpToDate received by her institution.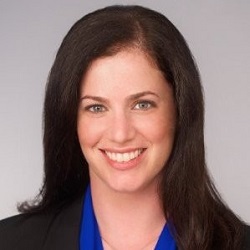 ×
Stacey Seltzer
---
Bio Coming Soon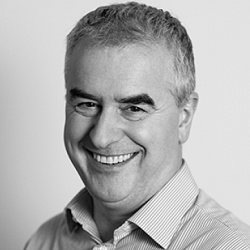 ×
Kenny Simmen, PhD
---
Bio Coming Soon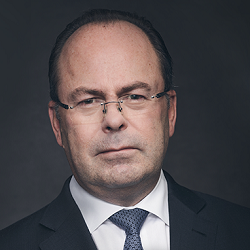 ×
William Slattery
---
Bio Coming Soon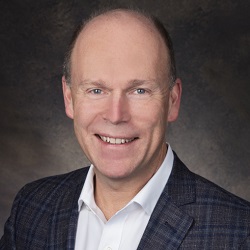 ×
John Sundy, MD, PhD
---
Bio Coming Soon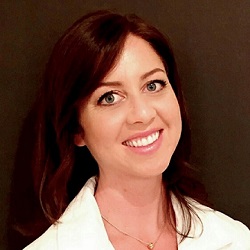 ×
Elizabeth Volkmann, MD, MS
---
Dr. Elizabeth Volkmann is the Director of the UCLA Scleroderma Program and the founder and Co-Director of the UCLA Connective Tissue Disease-Related Interstitial Lung Disease (CTD-ILD) Program. Dr. Volkmann received her undergraduate degree from Pomona College (Neuroscience, Dance) and subsequently completed all of her medical training at UCLA. Board-certified in both Internal Medicine and Rheumatology, Dr. Volkmann is an active clinical and translational researcher in systemic sclerosis and interstitial lung disease (ILD). Her research focuses on developing personalized treatment approaches for patients with ILD through the discovery of novel biomarkers and outcome measures. She pioneered the first study to investigate the gut microbiome in patients with systemic sclerosis and now leads an international consortium of investigators dedicated to understanding how the gut microbiome contributes to inflammation and clinical symptoms in patients with systemic sclerosis.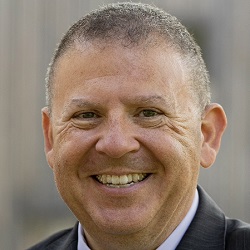 ×
Eric S. White, MD, MS, ATSF
---
Eric S. White, MD, MS, ATSF is a Senior Clinical Program Lead for Interstitial Lung Disease at Boehringer Ingelheim, and is responsible for early-to-late clinical development of pipeline compounds for patients with progressive fibrosing interstitial lung diseases. Prior to transitioning to BI in 2020, Dr. White was a Professor of Medicine at the University of Michigan, where he focused on basic, translational, and clinical research in ILDs and was Medical Director of both the Sarcoidosis Program and the University of Michigan Clinical Trial Support Unit. Dr. White has authored or co-authored over 140 original scientific manuscripts on various aspects of pathophysiology and management of ILDs.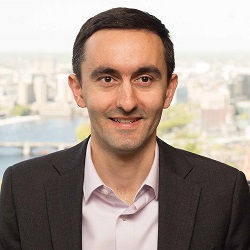 ×
Amir Zamani, MD
---
Prior to joining Bain Capital, Dr. Zamani was a Partner at McKinsey & Company, where he was a leader in the Biopharmaceutical and Medical Products Practice. Before McKinsey, he was a resident in Plastic Surgery at the University of Pennsylvania.
Dr. Zamani received his MD from The Johns Hopkins University School of Medicine, where he graduated Alpha Omega Alpha. He graduated Phi Beta Kappa from Stanford University with distinction in both Biological Sciences (BS) and Economics (BA).