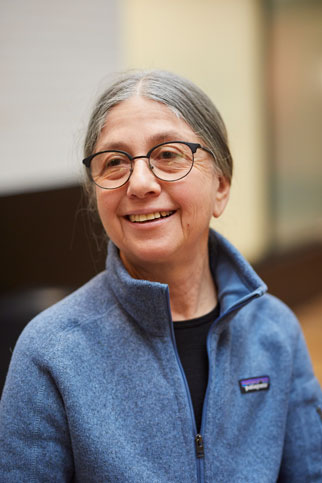 Diane R. Gold, MD, MPH
Dr. Diane Gold is a pulmonary physician and epidemiologist with more than 25 years of collaborative experience in longitudinal birth cohort studies to understand environmental (e.g., allergen, pollutant, toxic chemical, microbial, stress, socioeconomic, neighborhood) influences on birth outcomes, child growth, and respiratory health from infancy to adulthood. Her 1996 New England Journal of Medicine publication "Effects of cigarette smoking on lung function in adolescent boys and girls", showed how in girls, smoking uptake in the teen years not only reduced peak lung function growth, but was also associated with early lung function decline.
Dr. Gold's repeated measures studies on biomarker and cardiopulmonary physiologic responses to air pollution in adults, provided evidence that observational studies demonstrating cardiovascular clinical effects of pollution had biologic plausibility. With life-long commitment to health with justice and stewardship of our earth, her focus is now on support of the next generations of scientists.