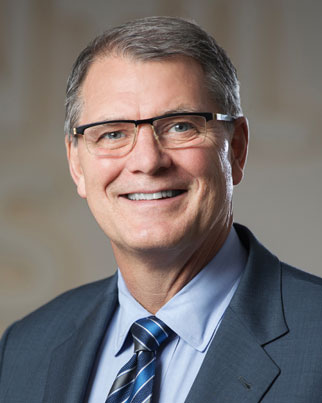 Preston W. Campbell, III, MD
Preston W. Campbell, III, M.D., served as president and CEO of the Cystic Fibrosis Foundation from 2015 through 2019. In his time as CEO and as executive vice president for medical affairs from 1998 to 2015, Dr. Campbell oversaw the Foundation's research initiatives and its collaborative drug discovery and development programs. These resulted in the approval of twelve CF therapies including four treatments that address the basic defect in CF, most recently Trikafta, which will benefit 90 percent of people with the disease. 
Dr. Campbell earned his medical degree from the University of Virginia Medical School and did his pediatric residency and pediatric pulmonology fellowship at Vanderbilt University School of Medicine. He  served on the Vanderbilt faculty for 12 years and was director of its CF care center. He also holds a diploma from the Liverpool School of Tropical Medicine, and early in his career was the director of the Department of Pediatrics at the Centre Medical Beraca, La Pointe, Haiti.  Dr. Campbell is currently a strategic advisor at the CF Foundation and is focused on global CF issues.