Jason X.J. Yuan, MD, PhD, ATSF
"Pathogenic Mechanisms of Pulmonary Arterial Hypertension: Role of Ion Channels and Calcium Signaling"
---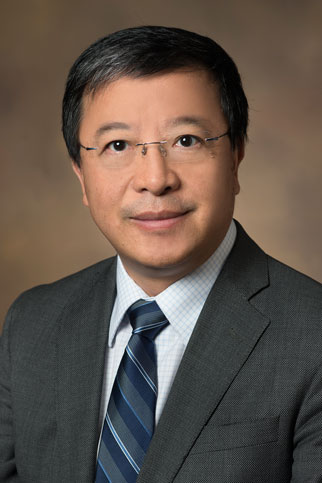 Dr. Jason Yuan is currently Professor and Director of Section of Physiology at the University of California, San Diego (UCSD). He received his medical degree from Suzhou Medical College in 1983, his doctoral degree in physiology from Peking Union Medical College, and his postdoctoral research training at the University of Maryland at Baltimore. He became a Professor at UCSD in 2003.
Dr. Yuan's research centers on genetic, cellular and molecular mechanisms of pulmonary vascular disease, with particular emphasis on the pathogenic role of ion channels and membrane receptors in the development of pulmonary hypertension. He is Editor-in-Chief of the journal Pulmonary Circulation and a leading editor of Textbook of Pulmonary Vascular Disease (Springer, 2011).