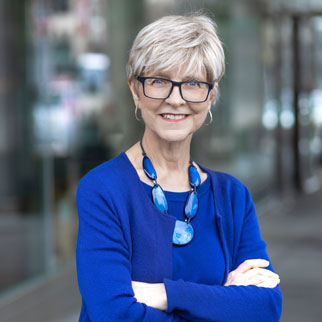 Janice E. Nolen, MA
Dr. Janice Nolen was the National Assistant Vice President, Policy for the American Lung Association. Sadly, Dr. Nolen passed away on Wednesday, April 15, 2020.
Dr. Nolen directed the American Lung Association's policy work on indoor and outdoor air quality. She represented the Lung Association with other organizations and federal agencies in policy and regulatory issues, including leading a national coalition on radon. She produced and wrote the Lung Association's widely read annual report on air pollution, the "State of the Air."Having worked on indoor and outdoor air quality issues for 25 years with the Lung Association, Dr. Nolen was frequently interviewed by news outlets, such as the Associated Press, CNN, CNBC, Bloomberg, Forbes.com, and NPR.
Dr. Nolen served as a member of the American Thoracic Society's Environmental Health Policy Committee for many years.