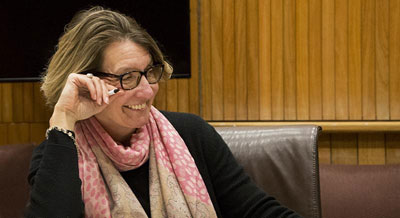 Patricia A. Kritek, MD, EdM
Trish Kritek is a Professor in the Division of Pulmonary, Critical Care and Sleep Medicine at the University of Washington. Dr. Kritek completed her residency in Internal Medicine at Brigham and Women's Hospital in Boston followed by her fellowship in Pulmonary and Critical Care Medicine at the Harvard Combined Training Program. She has an EdM from Harvard Graduate School of Education.
Dr. Kritek is an attending physician in multiple ICUs at the University of Washington Medical Center. She is the Associate Dean for Faculty Affairs for the UW School of Medicine. Dr. Kritek is a clinician-educator with teaching interests in are diverse ranging from ventilator management and patient and family centered care to feedback and mentoring. Her scholarship focuses on interactive teaching strategies and the career development of clinician educators. She has written extensively and spoken locally and nationally on both topics.