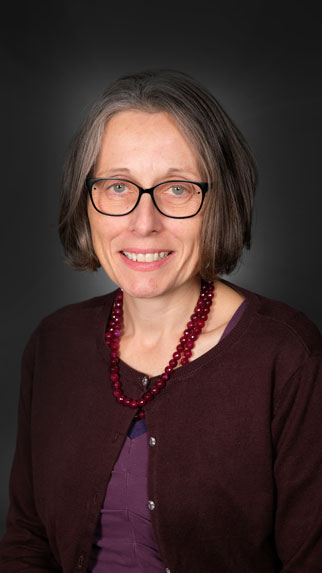 Anne E. Dixon, MA, BM BCh, ATSF
Dr. Anne Dixon is Chief of the Division of Pulmonary and Critical Care Medicine and Director of the Vermont Lung Center at the University of Vermont.  Originally from England, she completed medical school at Oxford, residency at Johns Hopkins and her fellowship at the University of Washington.
Dr. Dixon's research has focused on the role of obesity and metabolic dysfunction in asthma.  She has worked on numerous multi-center studies with the American Lung Association-Airways Clinical Research Centers, and currently serves on the National Board of Directors of the American Lung Association.  She is a member of the EPR4 Asthma Guideline Panel, and currently serves on the ABIM Pulmonary Board Exam Committee.
Dr. Dixon has served in several positions and roles for ATS. Her toughest assignment was serving a panelist for the Fellows Case Conference, while her most enjoyable was Chair of the Membership Committee. The ATS position she is most proud of was when she served as founding President of the Association of Pulmonary, Critical Care and Sleep Division Directors.