Plenary Session
---
Tuesday, May 23
11:45 a.m. to 1:15 p.m.
Walter E. Washington Convention Center
Room 207 A-B (South Building, Level 2)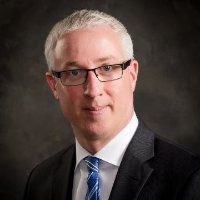 The ATS Plenary Session will feature a talk by Marc L. Busch, PhD, the Karl F. Landegger Professor of International Business Diplomacy at the School of Foreign Service, Georgetown University. Dr. Busch is an expert on international trade policy and law, author of the book Trade Warriors, and author of articles in the American Journal of Political Science, American Journal of Sociology, British Journal of Political Science, Fordham International Law Journal, International Organization, Journal of Conflict Resolution, Journal of World Trade, World Politics and World Trade Review.  He has addressed a wide variety of governments and international institutions and has testified before the U.S. Congress on Airbus-Boeing litigation and the Canadian Senate on softwood lumber litigation.
Dr. Busch will address the implications of multinational trade agreements on health care systems.
The ATS Plenary Session will also feature the introduction of the ATS slate of officers, the presentation of the Outstanding Clinician Awards, the Outstanding Educator Award and the Research Innovation and Translation Achievement Award, and remarks from ATS President David Gozal, MD, MBA, and ATS President-Elect Marc Moss, MD.