Opening Ceremony
---
Saturday, May 20
4:30 to 5:30 p.m.
Walter E. Washington Convention Center
Hall E (Middle Building, Level 2)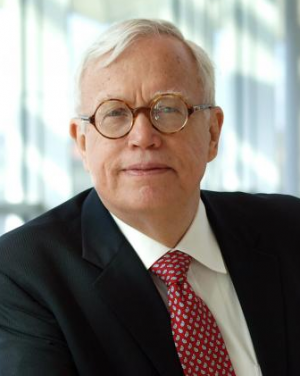 ATS 2017 will kick off with the Opening Ceremony featuring a presentation by Nobel Laureate James Heckman, PhD, MA, from the Center for the Economics of Human Development at the University of Chicago.
Professor Heckman has devoted his professional life to understanding the origins of major social and economic problems related to inequality, social mobility, discrimination, skill formation and regulation, and to devising and evaluating alternative strategies for addressing those problems. His work is rooted in economics, but he actively collaborates across disciplines to get to the heart of major problems. His recent interdisciplinary research on human development and skill formation over the life cycle draws on economics, psychology, genetics, epidemiology, and neuroscience to examine the origins of inequality, the determinants of social mobility, and the links among stages of the life cycle, starting in the womb.
In 2000, Professor Heckman shared the Nobel Prize in Economics for his work on the micro-econometrics of diversity and heterogeneity and for establishing a sound causal basis for public policy evaluation.  He also has received numerous other prestigious awards for his work.
Professor Heckman has an MA (1968) and PhD (1971) in Economics from Princeton University. He has been at the Department of Economics at the University of Chicago since 1973. In May 2014, he launched the Center for the Economics of Human Development at the University of Chicago which he directs.
Also during the Opening Ceremony will be an address by ATS President David Gozal, MD, MBA and the presentation of the Public Service Award, World Lung Health Award and Jo Rae Wright Award for Outstanding Science.