ATS 101: How to Successfully Navigate the ATS International Conference
---
Sunday, May 21, 2017
11 a.m. – Noon
Center for Career Development
Walter E. Washington Convention Center
Hall D (Middle Building, Level 2)
Come join us for a one hour special session in the Center for Career Development! The MITT understands that the International conference can be an overwhelming experience for first time attendees. To better help you navigate the conference and give you a brief knowledge of how the ATS works and how to get involved, the MITT committee has put together this session that will give you helpful tips and information on how you can become more active within the organization. Appetizers and beverages will be available.
Topics for Discussion
ATS 101
How to navigate the conference
Get Involved
Q/A
Chairs and Panelists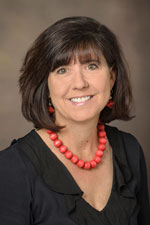 Monica Kraft, MD
University of Arizona
Patricia Kritek, MD
University of Washington
The event is free to paid conference registrants.
For more information contact Elizabeth Guzman at lguzman@thoracic.org or (212) 315-8627.
This session was developed by the Members In Transition and Training (MITT) Committee.