Early Career Professionals
---

The ATS is committed to helping graduate and medical students, medical residents, clinical and postdoctoral fellows, and junior faculty pursue a successful career in pulmonary, critical care, and sleep medicine. To foster career development among early career professionals, a number of sessions, networking opportunities, and resources, have been developed to make the experience at ATS 2019 Dallas more rewarding and educational for all early career professionals, regardless of their chosen career track. To learn more, send an email to fellows@thoracic.org.
---
Sessions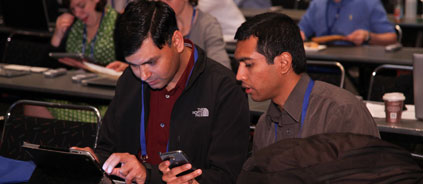 Faculty Development Series
Tips and Tricks for Getting the Most Out of ATS 2019
How to Get Involved with Journals
Fellows Case Conference
Networking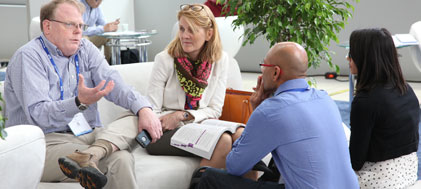 The Networking Exchange for Early Career Professionals
Center for Career Development
Science and Innovation Center
Clinicians Center
International Participants Center
ATS Business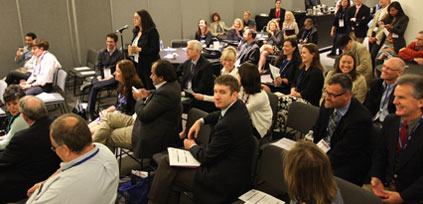 Fellows Track Symposium
Resident Boot Camp
Student Scholars Program
Fellow to Faculty Boot Camp
ATS Virtual Network
Innovation in Fellowship Education Award
Ziskind Clinical Research Scholar Program
Assemblies Awards
Building Education to Advance Research (BEAR) Cage
Minority Trainee Development Scholarships
International Trainee Development Scholarships
Resources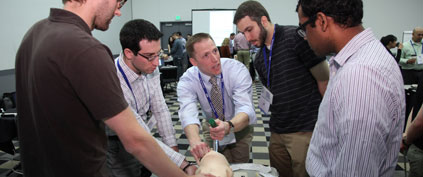 Road Map for Early Career Professionals
Road Map for Early Career Professionals - Pediatric Track
Road Map for Early Career Professionals - Sleep Track
Grant Resource Guide
The Consider This! brochures
The Consider This! brochures - Pediatrics
ATS 101 Brochure
To learn more, send an email to: fellows@thoracic.org.